Custom Facial Implants
LIMITATIONS OF STANDARD DESIGNED FACIAL IMPLANTS
While many cosmetic and reconstructive facial problems can be solved by using standard or off-the-shelf implants, they do not work well for all problems. The sizes and shapes of facial implants used for cosmetic augmentation may not be enough for some patient's aesthetic goals and, almost certainly, will not match the unique contours of many reconstructive deformities. For these cases, Dr. Eppley has developed several methods for creating implants to meet the unique shapes and sizes for any type of aesthetic or reconstructive facial procedure.
CUSTOM FACIAL IMPLANT BENEFITS
Despite the availability of different facial implant materials and the ability to adjust and carve stock implants during surgery, certain facial asymmetries or deficiencies cannot be optimally treated with this approach. This is particularly true in those patients who had previous or indwelling facial implants with unsatisfactory results due to asymmetry or sizing issues.
CUSTOM FACIAL IMPLANT FABRICATION METHODS
One historic method of making custom facial implants is to make them by hand off of the patient's facial model which is acquired from a 3-D CT scan. With his background and training in working with dental biomaterials and combined with an artistic eye, Dr. Eppley has fashioned many facial implants out of clay or silicone elastomer which can then be manufactured into sterile implants for surgery. This handmade implant technique still has a useful role to play in some patients despite contemporary computer modeling programs (i.e., lower cost).
3D COMPUTER DESIGNED CUSTOM FACIAL IMPLANTS
Computer imaging and design programs are now available to precisely shape the design of a facial implant based on a patient's 3D CT scan. Whether the implant can be successfully placed through different facial incisions is an important element in its design. Dr. Barry Eppley has a long history in research and patient experience with many different biomaterials and craniofacial implant designs. This experience combined with the precision of computer modeling makes for ideal custom facial implant designs.
Dr. Eppley's custom facial implants are created from either 3D computer images or life-size models that will precisely correct the facial contour deformity or provide the desired aesthetic augmentation shape and volume. The custom design of the back surface of the implant provides a precision-fit that interlocks with the underlying bone to provide both stability as well as a smooth implant to bone transition. Since all of the work to create the facial implant is done before surgery, this reduces the overall surgery time for performing the procedure. With screw fixation of the implant to the bone and a precision fit, optimal facial shaping and long-term security (prevention of displacement or migration) is assured.
To see more, please visit the custom facial implant results page to view before and after photos.
Besides creating computer-generated and hand-made implants for his facial implants patients, Dr. Eppley also performs facelift surgery, eyelid surgery and is recognized as a trusted Botox provider.
Custom Facial Implants – Before Surgery
Dr. Eppley initially examines the facial problem either during an actual office visit or by reviewing pictures sent to him. The custom facial implant fabrication process begins with the patient getting a 3-D CT scan of the involved facial area at a facility that is geographically convenient to them. The scan is then sent to a manufacturer from which either the design of the implant is done using computer software or an anatomic model is fabricated in either clear plastic or an opaque composite.
From the patient's 3D CT scan or anatomic model, Dr. Eppley creates and shapes the implant design by online computer generation technology or handmade using a silicone elastomer material. Once the final shape is obtained, the implant(s) design and/or models are sent off to be manufactured out of the final implant material (medical-grade flexible silicone of various chosen durometers). After implant manufacture, they are sterilized and sent prior to the day of surgery. The typical time from 3D CT scan to availability of implants for surgery is three to four weeks.
Custom Facial Implants – About the Operation
Custom facial implant surgery is performed under general anesthesia. This provides the comfort needed by patients so that good implant placement can be achieved. The implants are inserted through either well-placed skin incisions or from inside the mouth. With the exception of chin implants, the intraoral approach is used for most implants. The implants are soaked and coated with antibiotics prior to insertion. Antibiotics are also given intravenously during the surgery. All facial implants are secured to the desired bone site by screws that pass through the implant to the bone.
Custom Facial Implants – After Surgery
The after care of custom facial implants is minimal. A facial wrap or compression dressing is only used for 24 hours to help control swelling by placing ice packs inside it. Otherwise, no dressings are used. There are no restrictions after surgery in eating, drinking or oral hygiene care. There will be swelling (but usually no bruising) after surgery, which can be considerable. Oral antibiotics are given for one week after surgery. It can take up to three months to attain the final facial shape.
Custom Facial Implants – Costs
The cost of the custom implant fabrication process varies based on whether it is one or two or more implant designs. The cost includes the creation of the anatomic model, if needed, and implant design and fabrication. The cost of the CT scan is separate and will depend on where the scan is done and their fees and whether the patient can get their insurance to provide coverage for it.
The surgery to place the implants, and all their associated costs, are in addition to the making of the custom implants. This needs to be determined on an individual case basis.
(Fees are approximate)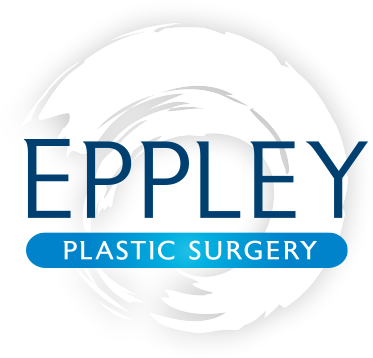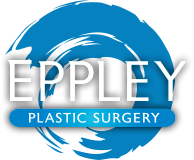 North Meridian Medical Building
Address:
12188-A North Meridian St.
Suite 325
Carmel, IN 46032