Computer Facial Imaging
COMPUTER FACIAL IMAGING FOR YOU
The thought of changing one's face is both exciting and intimidating at the same time. Our face is our most recognized and scrutinized feature. Most people know us by how our face looks. As a result, making changes to our facial appearance is a big consideration that requires a thoughtful approach on both the part of the patient and the plastic surgeon.
Computer Facial Imaging is Essential in Facial Plastic Surgery
While no plastic surgery operation is an exact science, one's objectives prior to surgery should be. As the old saying goes… "you cannot hit a target you do not have." I consider the use of computer imaging an essential step for many types of facial surgical changes. It is particularly critical in changes to the bony skeleton of one's face, known as structural facial surgery.
Structural changes of the face involve alterations to the underlying bone and cartilage foundation. These pose uniquely different psychological considerations than anti-aging facial surgery. Rhinoplasty, jaw and chin augmentation, facial implants and any facial bone changes head one to an unfamiliar place… a changed face and a new look. This can create great uncertainty because one doesn't always know what to expect. While a great desire to improve one's appearance may exist, there is always the trepidation that one won't like it or it may not turn out well… and then forever be stuck with it.
Computer Facial Imaging Is A Communication Tool
Computer facial imaging helps get past these concerns. It is a critical method of visual communication that often unravels the specifics of what a patient does and does not want. Looking at what one procedure can do, or combinations of procedures, and amounts of facial change that will occur can almost always avoid an unexpected outcome.
Let Dr. Eppley Help You See What Is Possible… And Not Possible
In the intake box, please fill out your contact information, the procedure(s) you are interested in having, and attach the photos you want imaged. The photos should be of a straight-on frontal view and a side view only. Try to have good lighting and, most importantly, a clean background behind your face. A one color wall or door will suffice. Digital camera photos are best but good quality cell phone pictures will often work as well. If the photos look grainy or blurred to you, they will look the same to me as well and do not make for good imaging results. Imaging predictions of desired procedures for qualified patients can be arranged after having a complimentary consultation.
Computer Imaging Submission Form
** The photos you send and the imaging results done by Dr. Eppley are kept confidential and will not be used or distributed for any commercial public purpose. By filling out this form and sending images, you are giving Dr. Eppley permission to view and manipulate them as well as soliciting a response e-mail.
Facial computer predictions are… just predictions. Their purpose is to be educational and are not guarantees of results or outcomes of the procedures if they were ever performed. Detailed discussions of specific surgical procedures, their outcomes and risk and complications, can only be effectively done by an actual live consultation with a board-certified plastic surgeon.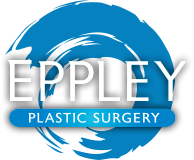 North Meridian Medical Building
Address:
12188-A North Meridian St.
Suite 310
Carmel, IN 46032