Dr. Barry Eppley and Eppley Plastic Surgery - Team Members
Dr. Eppley's  Concierge Team has years of experience supporting the needs of our patients whether they live nearby or travel in from locations throughout the world. Armed with the knowledge of the many different procedures that Dr. Eppley performs, it is their pleasure to help you plan for your surgery, coordinate your visits, and have a seamless experience from consultation to recovery.
Cindy McGriffin –
Practice Director
CMg@eppleyplasticsurgery.com
Cindy is responsible for providing the exact surgical costs of your proposed procedures after your consultation, and finding and scheduling a surgery date for you.
Camille Stutz –
Patient Concierge
CStutz@eppleyplasticsurgery.com
Camille is responsible for all patient inquires that come from online sources, arranges for office and online consultations and provides cost estimates for requested surgeries.
Dawn Fox, MA –
Medical Assistant
MA@eppleyplasticsurgery.com
Dawn is the key contact for our patients, providing support from the initial consultation through your complete recover. She serves as the direct assistant to Dr. Eppley and provides his patients with an easy-to-reach resource for post-operative questions about everything from care of incisions and dressings to when to return to work after surgery. Contact her with questions about any aspect of your recovery or about preparing for your procedure; she is at your service!
Bobbi Schlichting, RN –
Nurse
Bsrn@EppleyPlasticSurgery.com
Bobbi is an additional source of patient support throughout the consultation-recovery process.  She is an excellent resource regarding questions about any prescriptions you will need, assistance you might need during your recovery and is a phone-call away for your questions.  She will also be the person reaching out to you a few months after surgery to check in with your long-term healing.
Marcia Kilpatrick –
Assistant Patient Concierge
Kilpatrick@EppleyPlasticSurgery.com
Questions about how best to get from your hotel to our office? Need an additional copy of your post-operative care instructions emailed?  Want directions to the surgery center?  Chances are if you ask her, this lady has the answer for you. Contact her at your convenience and allow her to be of service.
Shari Cullumber –
Billing Concierge
SCullumber@EppleyPlasticSurgery.com
Shari is available to facilitate the payment process, provide financing options and help coordinate the critical details for our many patients who travel for surgery. She can even provide you with a unique payment link that you can utilize from the security of your own PC, helping to make the process as easy and seamless as possible.
Amanda Bouslog –
Aesthetic Injection Specialist
ABouslog@eppleyplasticsurgery.com
Amanda has over twelve years' experience in aesthetic medicine and has been providing injectable therapies since 2008. She is an expert injector, highly skilled, and possesses an exceptional level of training designed to provide patients with safe outcomes. She specializes in all areas of the face including tear troughs, the temples, the mid-face, smile lines and the lips. Most importantly, she has the ability to customize her treatment to each individual face – assessing facial structure and skin thickness to determine the ideal treatment while always striving to create an individual's own natural, youthful look. Amanda offers a full compliment of injectable aesthetic treatments including:
Botox Cosmetic
Ravenesse Versa
Juvederm Ultra
Voluma
Vollure
Restylane
Restylane Silk
Radiessse
Xeomin
She also provides Platelet-Rich Plasma (PRP) treatments for hair loss in the scalp and eyebrows. Whether you're considering Botox Cosmetic, a filler such as Juvederm Ultra or Restylane, want to know what options are available and how long the results might last, or simply need a touch up of your regular treatment, her attention to detail and desire to educate her patients will inspire confidence in her technique.
Kimberly Ross, Le –
Licensed Aesthetician
kross@EppleyLifestyleSpa.com
Kimberly has been an excellent resource for our patients since 2004!  She is an exceptionally experienced Aesthetician, having performed thousands of different laser treatments with a variety of different devices.  She is masterful at attacking the signs of aging, but also enjoys the benefits of an Ayurvedic educational background – allowing her to deliver results from the best of both western and eastern medicine.
Tonya Pylarinos, Le –
Licensed Aesthetician
Tonya@EppleyLifestyleSpa.com
As another long-term member of our team, Tonya has provided hundreds of patients with outstanding results – whether it's through our HALO hybrid laser, Broad-Band Light (BBL) treatments, Vivace Microneedling or TempSure RF. Tonya is exceptionally skilled in treating complex pigmentation issues, particularly in individuals with ethnic, sensitive skin types.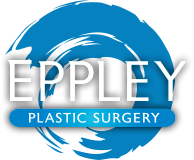 North Meridian Medical Building
Address:
12188-A North Meridian St.
Suite 325
Carmel, IN 46032