Check out our Latest Reviews
Read More Testimonials
Dr. Eppley has many satisfied patients from the more common plastic surgery procedures like facelifts and breast augmentation to more uncommon operations like skull reshaping and jawline enhancement. Read what patients are saying about their results and their experience with Dr. Eppley and his staff.
Skull Reshaping
Three years ago to this day (11/15/2012 ) you performed a surgery on me. (anterior and posterior cranioplasty)  I want to thank you again for changing my life for the better. I am very well and I don't use a cap since.
Sincerely , I thank God for allowing me to meet you.
Thank you for all.
Hamid A.
Paris, France
Breast Reduction
'I had breast reduction surgery in July 2009 by you followed by gastric bypass surgery in December 2009. I have a consultation with you to discuss a tummy tuck in December. I wanted to share with you something that I posted on an obesity help message board about how much better my life has been since my two surgeries. If you have time to read it, great, but if not, I hope that you will look at the before and after pictures. I feel BEAUTIFUL, and it all started with my breast reduction surgery. Thank you so much, and I look forward to discussing a tummy tuck with you in the near future.'
Cindy C.
Yorktown, IN
Explore Plastic Surgery Blog
'Thank you for an incredible website. Six years ago I had fat transferred from my thigh to the nasolabioal folds and extending upwards towards the eyes. It never looked natural and, as it shrinks, it looks even worse. I now have lumps on both sides, appearing like I'm swollen from dental surgery. I've spent a lot of time researching what to do and your website has been tremendously helpful. There are no websites that even come closed to yours! Many, many thanks. I can't even imagine how many hours went into producing your website. I know I'll come back to it in the future whenever I have any questions about plastic surgery or anything related to it. Thank you again. You have been so very helpful to me and I am more appreciative than I can convey.'
Jeanne L.
Casper, Wyoming
Eppley Plastic Surgery Website
'Hello. I'm just a sophomore at Creighton University who used this website to talk about a renowned plastic surgeon for my speech on plastic surgery. I admire your accomplishments, Dr. Eppley, and you inspire me to study hard and to become successful. I'm thankful that I stumbled upon this website during my research.'
Issabella G.
Omaha, Nebraska
Cleft Lip and Nose Repair
'Dear Dr. Eppley, I love my face a whole lot! Thank you for all the time you put into making me look pretty. When (after my surgery) I go home and I look in the mirror, this is the face I make… 🙂 Thank you!'
Kaitlyn K.
Indianapolis, Indiana
Bilateral Brachioplasties (Arm Lifts)
'I just want to say how fortunate I feel to have had this surgery. Dr. Eppley did AMAZING work (as always), and my arms look and feel fabulous. The difference when I run and teach Zumba is crazy good. 🙂 Please be sure to share this with Dr. Eppley. He should know what a difference his talents and skills make.'
Catherine N.
Detroit, Michigan
Subnasal (Bullhorn) Lip Lift
'I have been meaning to send you a status report on my progress after my lip procedure but I got busy during the holidays. For the first few days after the procedure I had a little swelling and also an awkward stiffness feeling around the incision. But there was a noticeable improvement of these conditions each day. By the end of the first week the swelling was gone and the incision scar was barely noticeable, but the stiffness feeling was still there. By the end of the second week the stiffness was mostly gone and my lip was feeling close to being back to normal. Today makes four weeks since the surgery and my lip feels 95 percent back to normal. The scar is completely gone and the stiffness along the incision is about 95 percent gone. I am very pleased with the results of my procedure. My smile is greatly improved now. When my lip is relaxed, I have about 1mm of upper tooth showing, which is what I wanted. My upper lip also looks fuller since it was slightly rolled upwards. You did an excellent job of knowing exactly how much to lift to give it a natural look. I would highly recommend this procedure to anyone who is a candidate for it.'
Buddy J.
Plano, Texas
Jaw Angle Implants
'Thank you for getting back to me so quickly. I just want you to know all the information on your website and blog is very valuable. I just wish I would have stumbled across your information prior to my surgery. Thanks again.'
Chris M.
Albuquerque, New Mexico
Breast Augmentation
'I just wanted to get back in touch with you and let you guys know what a pleasurable and positive experience we have had with your practice, from the meetings to the surgical center, etc. After three months post-op I feel great and look great. I am constantly checking them out in the mirror when changing, etc. My husband loves my new boobs! Even my OB said it was a great job, one of the best she had seen. I wanted to let you know this in case you want to share this with others…. I was so nervous about picking the right Dr. and facility… all the choices, but I am SO GRATEFUL to you, Dr. Eppley, and the rest of the staff for all the wonderful jobs! I would HIGHLY recommend Dr. Eppley for plastic surgery.'
Stephanie W.
New Castle, Indiana
Arm Lift and Cleft Lip and Nose Repair
'I cannot say thanks enough for your skill and talent. I am busy teaching fitness classes and my arms look and feel fabulous! The scar lines are becoming less and less noticeable. Your choice for placement of the scar line was perfect. No one has said anything to me, and, believe me, the women would if they saw the scars. Perhaps I keep them moving too fast to notice! I appreciate your skill each and every day when I go for my morning run and do not have to feel the rub and slap of the bat wings. What a huge difference! Thank you. All that AND looking at my Miss Elizabeth's cute little nose and perfectly shaped lip. You certainly have blessed our lives. You are deserving of all good things.'
Christine N.
Troy, Michigan
Breast Augmentation
'I just want to say how much I enjoyed working with Dr. Eppley on my breast augmentation. He did a wonderful job and knows what he is doing and what is best overall for his patients. After having some minor problems with my incisions (nothing to do with Dr. Eppley's work, just my body and how it handled the surgery), Dr. Eppley took his time and all efforts to resolve the issue! I would and am planning to have more work done by him in the future. Many thanks, Dr. Eppley, for helping me restore myself image!'
Tamara M.
Indianapolis, IN
Submentoplasty and Chin Reduction
'I just wanted to thank you all for the wonderful work you did on me. The experience was beyond perfect, and Dr. Eppley is amazing. No one else could have performed as perfect a job. I also really enjoyed seeing Indianapolis. Well, anyway, if you ever need a testimonial I will certainly provide a very positive one. Please give Dr. Eppley my best.'
Christina G.
Charleston, South Carolina
Skull Reshaping (Occipital Cranioplasty)
'I had a cranioplasty surgery last Tuesday morning and my head looks great. I threw away my baseball hats today. Thank you very much.'
Sue K.
Chicago, Illinois
Facial Laceration Repair After Dog Bite
'Thank you for your gentle care of my baby. I couldn't ask for a better surgeon. You are a Godsend! Thank you again and again…'
Olivia A.
Avon, Indiana
Otoplasty (Ear Pinning)
'My son's ears look so good after the surgery. He can now go back to school without fear (my fears actually) of being teased for his Dumbo ears. Thank you for working him into your surgical schedule so quickly so it could be done over his spring break.'
Maria C
Carmel, IN
Buttock Augmentation and Tummy Tuck
'I am so pleased with the way I look now after tightening my stomach and rounding out my butt…Thank you, Dr. Eppley, for that extra effort in putting fat into my butt…and not even telling my husband about it! You're the greatest!'
Yvonne S.
Indianapolis, IN
Browlift and Blepharoplasty
'What a difference your work has done for me. Not only can I see better but I look so refreshed and not so tired anymore. You have made me look like my old self again! Thank you, Dr. Eppley, for making this the best Christmas ever!'
Kathleen S.
Lafayette, IN
Laser Liposuction (SmartLipo) Neck
'Thank you, Dr. Eppley, for my fantastic-looking neck. Now my kids will no longer make fun of my waddle! SmartLipo was as easy as you said it would be…doing it under just local anesthesia was great as I could drive myself for the procedure… I'll be back for more SmartLipo in the near future!'
Beth P.
Martinsville, IN
Tummy Tuck
'Thank you so much for taking the time to see me…You were so very friendly and honest. Unfortunately, my husband wants me to hit the gym some more and try and lose more weight before considering surgery. So I have to wait. You're a very caring doctor and I do appreciate your kindness…I'll be back'
Suzy H.
Terre Haute, IN
Rhinoplasty
'WOW, what a perfect work of art! My nose looks so good; it is a total perfection. I did have a severely dysfunctional, deformed looking nose. THANK YOU, DR. EPPLEY FOR TOTAL PERFECTION and doing the extra work involved in taking extra cartilage needed from the back of my ear. I had a close friend and relative on the 8th day after surgery tell me my nose looked 100% better even if the swelling stayed as is. Well, most of the swelling has gone down, and my nose is a work of art – 100% total perfection!'
Jennifer W.
Dayton, Ohio
Tummy Tuck, Liposuction, Arm Lifts
I never thought I would look this way again…Thanks, you are the best!'
Nadine
Indianapolis, IN
Chin Implant
'I wanted to thank you for all of your care and concern..and for being so nice to me!'
Cathy
Evansville, IN
Facelift, Blepharoplasties, Rhinoplasty
'I wanted to say Thank You for working on my face. You took extra time to help me and I really appreciate it. You are not only the best doctor in the world but the kindest as well…I will never forget all you have done for me.'
Linda
Greenwood, IN
Earlobe Repairs
'Due to wearing heavy ear rings over the years, my piercings were dragged down and looked plain horrible. You have transformed both of my ears to perfection. I can not believe how happy I am'
Lisa-Marie
Anderson, IN
Breast Reduction
'From the first consultation in your office.to the day of surgery, I felt I was in the hands of an extremely caring, qualified surgeon. Each of my questions was answered in a manner that I felt at ease the day of my surgery.'
Karen
Terre Haute, IN
Facelift, Browlift, Blepharoplasties, Rhinoplasty, Chin Implant
'Thank you for straightening out the problems with my face caused by another surgeon. I will never go to anyone else ever again!'
Stephanie
Dayton, Ohio
Breast Lift with Implants, TummyTuck, Buttock Lift, LipoDissolve
'Due to bariatric surgery and a weight loss of 106 pounds, I needed a competent plastic surgeon to remove excess skin and contour my body to a more desirable shape. I chose Dr. Eppley for these tasks as he was very knowledgeable, sympathetic to all of my issues, and professional. He answered all of my questions, and made me feel comfortable about the prospect of surgery. My surgery results are fantastic! I look and feel like a new woman! ……Follow-up care with Dr. Eppley has been thorough…..does not rush through appointments……and always takes time to answer all my questions thoroughly.' (from (LocateADoc.com)
Cheryl
Avon, Indiana
Facial Laser Resurfacing
'Thank you for performing your magic on my face! I really appreciate your taking so much time to wash away my fears from past experience. You are such a caring doctor.'
Allyson
Jupiter, Florida
Breast Augmentation
'Thank you so much for taking such great care of me…….words alone cannot say the thanks I'm feeling….Dr Eppley is an AWESOME person and I can't thank him enough.'
Sherry
Indianapolis, Indiana
Liposuction
'Thank you for the opportunity to change my life. I appreciate your kindness for working with my situation. You stepped up to help us out and that is a rare phenomenon.. My career will continue without a hitch thanks to you.'
Bert
Indianapolis, Indiana
Facelift, Arm Lifts, Breast Augmentation
'…Your kindness and special qualities outshines them all!'
Tammie
Indianapolis, Indiana
Pectoral Implants, Liposuction
'Thanks for everything you have done for me. If you ever need to be reminded as to why you make a difference, remember me.'
Steve
Champagne, Illinois
Facelift, Rhinoplasty
'…I was scared of doing a facelift for many years because I thought it would be painful and I would look terrible for a long time…Dr Eppley assured me that this was not so…and he was right! Dr Eppley was very calming and compassionate and made the whole experience almost pleasant!'
Ellen
Avon, Indiana
Blepharoplasties (eyelid surgery)
'This surgery was in and out. I was back to work in less than 2 weeks. Very professional and compassionate! Recommended him to a friend and we both feel 10 years younger!
Ellen
Indianapolis, Indiana (from LocataDoc.com)
Facelift and Rhinoplasty
'I want to thank Dr. Eppley for my wonderful results I am so glad I came all the way to Indianapolis to him. He gave me everything I had ever hoped for…and more. My face looks so refreshed and that ugly bump on my nose is now gone. I feel like a new person!'
Roberta
Fort Wayne, Indiana
Facelift
'Thanks Dr Eppley for my LifeStyle facelift… you said it was easy to go through and you were right! My husband says I look ten years younger..'
Susan Z.
Dayton, Ohio
Facelift, Breast Augmentation, Tummy Tuck
'I love the way all of the improvements changed my body. You did a great job! You are by far the nicest doctor I have ever met. You are a ray of sunshine..'
Charlotte
Lafayette, IN
Cheek Implants, Fat Injections to Face
'I am very happy with everything. The last 10 years have been very hard on me. I was in a marriage from hell. Dr. Eppley, you gave me my self-confidence back and I have not felt this great since I was in my 20s. You are a true artist… I want to thank you from the bottom of my heart Dr. Eppley.'
Ann
Indianapolis, Indiana
Breast Reduction
'I want to thank you for everything you have done for me. I finally have a higher self-esteem and love myself and that to me is priceless. I can run again… and I am now training for the next mini-marathon. You're a wonderful doctor!'
Bev
Indianapolis, Indiana
Prominent Facial Artery Ligation
'The procedure when so smoothly and the pulsations from the artery ob my face are gone.The bandage is off and I am sooo amazed!! So grateful!! One week later It looks better then my scars from a year and half ago!! You are the man and you have been so helpful!! Thanks again:)'
Mick
Santa Monica, California
Skull Reshaping
'It 's exactly a year – to the day – you performed surgery on me for my dysmorphic skull (anterior and posterior cranioplasty with HA and PMMA). I want to thank you for the excellent conditions under which happened for my surgery and your warm welcome and your patience and amiability in answering all my questions. All these factors helped me to have the surgery for my long-standing skull disfigurement. With hindsight I can evaluate the result to be 80 % of what I hoped (percentage by which I am very satisfied because of the severity of dysmorphia, a persistent posterior flattening ) and I am convinced that this is the maximum that we can correct. I am very surprised at the result of the anterior cranioplasty, it is perfect  and impossible to notice. My scar  is better than before (Except for my 13 year old daughter, nobody noticed anything) I want to thank you for getting me out of a very long nightmare… I found again the joy of living…thank you very much!!'
Hamid
Lyon, France
Chin Reduction
'I got a chin reduction with an incision under the chin few months ago. I wanted to give an update. I think Dr Eppley was right about this approach. The chin is smaller. I think it could be a little bit smaller but I definitely think the procedure was worth it. The scar has gotten smaller and I hope it will completely resolve or at least become less noticeable. As always, I'm satisfied and happy with Dr Eppley's work. Thanks a lot!'
Carmen
Knoxville, Tennessee
Facial Scar Revision
'I have had several procedures performed by you, Dr. Eppley, the most life changing being skin graft scar revision for skin grafts on my face. I did not think I would ever look normal again. The scars and lumps are gone and they look amazing. You are a talented surgeon, kind and extremely knowledgeable. My husband has also been so pleased with each procedure and we want to thank you for all you have done for me.'
Linda
Indianapolis, Indiana
Blepharoplasty (Eyelid) Surgery
'I never thought I would ever have plastic surgery for any cosmetic reason. I had worn glasses for many years but when I retired at age 65 I started to have more trouble seeing because of what was happening around my eyes. Everything just seemed a little more dim and I just can't see as well. After seeing Dr. Eppley I realized that the skin on my forehead, brow and around the eyes had loosened and fallen to partially obstruct my vision. Trying to strain to see even gave me some issues with headaches. Having having my eyelid surgery by Dr. Eppley I could not only see better but I actually like the cosmetic improvements as well. I was not initially concerned with any cosmetic enhancement but I now see that as a pleasant bonus! Thank you Dr. Eppley for your surgical expertise and kind encouragement to go through the procedure. You were right, it was not as bad as I thought it would be.'
Bill
Carmel, Indiana
Lip Advancement
'I just wanted to tell you thank you for performing my lip advancement and for doing such a great job on my lip. It is healing great. It turned out perfect. I just have to dig out 1 or 2 sutures that are slightly still festering. But other than that I couldn't be more pleased. It was a great experience and you are truly a great MD. If I ever need any advice or anything else, I will surely give you a call. I will send some pics next week after I dig out the sutures and let them heal. Thanks again!'
Mike W.
Portland Oregon
Skull Reduction
'The stitches are gone and the work looks great!!! That ridge in the top of my head is finally gone. Tell Dr. Eppley and all of the crew there thank you very much and I will recommend your guys work to anybody!!! Thanks again and enjoy the summer !!!!'
God Bless,
Michael K.
Lexington, Kentucky
Revision Rhinoplasty, Facelift, Breast Lifts, Arm Lifts, Lip Advancements
'Forgive me it's been nine months since I last spoke to you.  My surgery is wonderful. Your surgery is a work of art. My lips are full and straight. You corrected my nostrils, they are even, thank you. My arms are perfect and my breasts even better.  Everything was perfect with no complications.You exceeded my expectations. You have a special talent,  a special gift you have. You have an eye for cosmetics that most Doctors do not have.
I knew from the very first  email, I had a gut feeling you were great. My husband send his regards and often comments on how talented you are. I always smile. We know so many people who plastic surgery with complications. You did 7 different surgeries without problems.That's remarkable  THANK YOU!!!!'
MaryAnn Z
Coral Gables, Florida
Temporal Reduction
'My results are exceptional, Dr. Eppley is a true sculptor. I wake up smiling and looking forward to looking in the mirror. I think I got exactly what you projected and what I desired. No pain, minimal swelling and the final result is still to be realized because the sides of my head is still healing. But it looks great already and will only look better when it is fully healed. I would recommend this operation to anyone who has my same problem.'
Randy R
Trinidad Tobago
Brow Bone Reduction
'About 3 months ago, you performed the brow bone reduction as well as temporal reduction. I just wanted to say everything went well. The swelling largely went away by the three weeks after surgery. The appearance of the scalp incision is now almost completely gone. The difference was rather dramatic at first but now I don't notice it because it looks natural. Thanks a lot for your expertise!'
Lance M.
Boise, Idaho
Cheek Implants, Chin Implant and Facelift
'Dr. E, wanted to let you know I am healing good and looking great. So thankful to you and your staff for taking good care of me. Love you guys. I am getting comments like 'Wow you look good… have you lost weight?' Man I am feeling great thanks to you. Best wishes to you and all of the staff.'
Gerard G
New York, New York
Subnasal Lip Lift, Facial Fat Grafting
'I wanted to follow-up with you now that's it's about a month out from my surgery. Everything looks great so far and is healing nicely. I'm especially happy about the upper lift lift, which has had a remarkably positive effect on my face already, even though the scar is still healing. Overall, I'm very pleased with your work and practice so I wanted to know how soon I could schedule a second appointment.
The fat grafting to my cheeks looks nice and thankfully was done with a conservative approach. I had planned a fat grafting procedure with my original surgeon in NYC but insurance is no longer covering it and his rates are not affordable for me. I'm very happy with the work done by you, especially in light of all the plastic surgery horror stories out there. I would love to come back later this year for more fat grafting.'
Kristina V.
Berlin, Germany
Skull Reshaping By Cranioplasty
'It has been exactly 2 years to the day that you performed a surgery for my dysmorphic skull with an anterior and posterior cranioplasty. I want to thank you very much for the  excellent surgery you did for me and I must say that I am very happy with this result. With hindsight I can evaluate the result to 80 % of what I hoped ( percentage by which I am very satisfied because of the severity of deformity) and I am convinced that this is the maximum that we can correct. I am very surprised at the result of the anterior cranioplasty as it is perfect and impossible to notice. Your staff was wonderful and your patience in asnwering all of my questions made it possible for me to even go through the surgery.'
Muhammed D.
London, United Kingdom
Tummy Tuck
'I would like to thank you for making my experience of having surgery for the first time. Such a wonderful experience from the beginning to the end which was great. You have such a wonderful bedside manner that you put me at ease from the first minute that I met you. You must be destined to be such a great doctor because it fits you so well. Your staff was also very kind and helpful. I feared the pain that would ensue after surgery and you did not sugar coat it that it would be a breeze. But fortunately it was less uncomfortable than I thought it would be. I feared the drain removal greatly and you said it would not be painful to remove and you were right! Your hands have changed my life, being able to wear new clothes and not being embarrassed to be seen naked.'
Hilliary V.
Fishers, Indiana
Custom Jawline Enhancement
'I apologize for the delay in finally writing to you although at this time around Thanksgiving it seems very appropriate. I am exceptionally grateful to you, and I am very pleased with the results from my custom jaw implant surgery done now six months ago. The implant complements both my body and facial features and my personality.  I appreciate all the time you spent with me on the design, communicating via email, Skype and our in-person consultation. It was interesting to me that, other than those coworkers and a couple of very close friends who saw me after surgery, swollen and healing; no one seemed to notice my stronger jawline and profile – not even my family.  But I notice – all the time – and I like what we have created.
I cannot thank you enough.'
Robert B.
Atlanta, Georgia
Chin Reduction and Jaw Angle Implants
'I thank you for the excellent chin reduction and jaw angle augmentation results. My jaw angles are finally everything that I dreamed about and you were finally the surgeon who got it right (after three other surgeries). I am also particularly happy that my chin is softer and not so pointy. It does I lot for me.. None of my friends have said anything, but I know a couple of them see something different by the expression on their face. Which leads me to believe that people can notice something different but not necessarily able to articulate exactly what. That is a very interesting outcome but a good one. Thanks again!'
Melanie H.
Washington D.C.
Skull Reshaping (Skull Lump Reduction)
'Thanks for your excellent surgical work and care from my recent skull reshaping surgery. I could see immediately that my skull problem was better even the next day when you removed my dressing. But most importantly I now feel better about a lifelong concern that I have had. Thanks for the comprehensive and good work you performed on my skull 🙂 Have a nice weekend and a great Christmas.'
Michael F.
Oslo, Norway
Forehead Reshaping and Hairline Lower/Advancement
'I wanted to thank you for all your have done for me. Right after surgery I was not sure how much improvement had been obtained. But in looking at the pictures and seeing how I look now, I realize how far I have come.You did an AMAZING job. The swelling is still slightly there, but I love it. I cant wait to put my hair in a bun. Thank you so much. You have an amazing staff.'
Karen S.
Harrisburg, PA
Jaw Angle Implants
'Just wanted to give you an update on my recovery from jaw angle implants surgery last year.
Healing has occurred without any problems. The stitches on the inside of my mouth have completely dissolved. Within three weeks, my chewing strength and comfort cam back completely. All the swelling was largely done by then as well. The bunched-up muscle at the back of both jaws that we were discussing initially went away completely as you said it would. Most importantly, saving the best for last, the overall appearance of the jaw angle implants is exactly what I was hoping for.  Big enough to add the appearance of strength
I was looking for, but not so big as to look out of proportion or draw attention to it.  Not a single person has commented that anything seems out of place, but I can see the
difference. The balance with the chin implant that we were aiming for was achieved pretty much perfectly.
In conclusion…great job!  I'm very happy with the result and the overall process went basically as well as I could have hoped.  Thank you very much for taking me on as a patient/client and helping me achieve this long-standing goal!'
William L.
Beverly Hills, CA
Tummy Tuck and Liposuction
'Just wanted to thank you for allowing me to buy a bikini during my recent trip to Florida. I hadn't worn one in years. While my main goal was not the liposuction that I received as part of my tummy tuck, those results were certainly welcomed. BTW my tailbone situation is much improved thanks to the fat grafting!'
Karen L.
Anderson, Indiana
Skull Reshaping For Flat Back of Head
'There is definitely is a difference. You did a good job. Trying to explain this surgery to people is very difficult. The main reason I got it done was to look more normal.
I saw three doctors in my city who told me it was impossible to change the shape of the head. I found you by putting "I hate the shape of my head" in Google. I've searched for it the last seven or eight years… always nothing until last year. By fluke on a message board someone put a link to your site.
It was so nice to see someone that understood what the heck I was talking about. And could correct it. Before surgery my posture was bad and my self confidence was low.  Now it feels so good. To be able to be able to stand straight. And my left shoulder not slumped forward. And head not titled down. I can finally look straight ahead. Not down all the time.
Like the saying goes "there's no dollar sign on peace of mind."'
James H.
Edmonton Canada
Skull Implant
'Just wanted to thank you for all the work you did on me! I seem to have recovered really well and quite fast and loving what I see!! I've been meaning to email you for the last few days to say thank you. THANK YOU :):) I'm really happy with what you've done for me!! My skull bumps are gone and my head is very smooth. I now feel comfortable shaving my head!'
Sam S.
Los Angeles, California
Rhinoplasty and Chin Reduction
'I flew in to have a chin reduction and rhinoplasty in March 2015 and I just thought I'd give y'all an update on how I'm doing!
I am SO happy! I absolutely adore my new nose and chin and my confidence is just through the roof since the surgery. Swelling has mostly gone down and continues to do so steadily and I haven't had any complications or anything like that. I feel like my face is exactly how it should be now and that my nose completely suits me. My mother comments every day on how much of a fantastic job you've done and I feel so much more confident when someone takes my picture or when I go out with friends. It's such a relief to not feel like I have to hide my nose or not smile too wide or not smile and so on. I feel like I can just be myself and honestly that's all I could have ever wished for.
Thank you so much for everything. You were professional, reassuring, and eased any of my concerns. This whole experience was relatively painless and I feel like I can move forward with my life. I cannot stress how happy I am!
Again thank you thank you thank you so much and give my thanks to your team as well for making all of this possible.  You have all changed my life for the better.'
Ema J.
Billings, Montana
Forehead Augmentation
'Thank you so much for your work on my forehead. As the scalp scar heals I can see a significant difference. Thank you so much sir. You are one of the best surgeons. I will return to you after having kids for some nip and tuck. You are the best surgeon and very knowledgeable. Thank you for the confidence you have given me.'
Karen S.
Pittsburgh, Pennsylvania
Head Widening Implants (Anterior and Posterior Temporal Implants)
'I had to email you just to say thank you. My swelling has nearly gone and I am extremely happy with the results. It could not of gone any better and I am super excited. I looked to write a very positive review for you on Realself and will be looking to post positive reviews wherever possible. I will definitely come back to you for any procedures in the future. Again many thanks!'
Wes M.
London, England
Sagittal Ridge Skull Reduction
'It's been about 6 months since my surgery for sagittal ridge reduction and I am very pleased with the results.  Besides the anesthesia making me loopy, the experience was great and you and your staff were great and more than accommodating. I had such a good experience I am now wondering if it would be possible to shape the front of my skull with an implant. There is a depression there that is becoming more apparent.  I trust you and your judgement and am wondering if this is feasible. Thank You.'
Nick S.
Helena, Montana
Fronto-Temporal Skull Implant
'It's been over a year since I had my fronto-temporal skull implant surgery with you and I'm quite satisfied with how things have turned out. I had been to so many other plastic surgeons who promised they could get my forehead and temples just right but they always missed the mark. You were my last hope and even though you were so far away I decided to make the trip. It all turned out so well the far distance was more than worth it! Thanks for your expertise and hard work to get it just right, you are indeed the world class surgeon that so many people say you are. My results have exceeded your reputation.'
Paul S.
Brisbane, Australia
Rhinoplasty
'You are amazing. You did such a great job with my rhinoplasty. I look and feel so much better and those before and after nose pictures really show the difference. Wow- it's easy to forget how miserable my old nose was. Thanks for everything.'
Linda F.
Indianapolis, Indiana
Facial Implant Lecturer/Teacher
I am a plastic surgeon who attended a Master's Course in Facial Implants earlier this year in Las Vegas sponsored by the Implantech company. You gave a number of lectures on a variety of facial implant procedures which were excellent. Some of the facial implant procedures you described were extremely innovative and are not done by many if any other plastic surgeons. You have taken what is often seen as common and historic facial implant procedures (such as chin and cheek implants) and opened a whole new number of facial implant procedures that have opened many new options for facial augmentation. You are truly an innovater and out of the box thinker with a presentation ability that makes it easy to understand.
Dr. Chris C.
Chicago, Illinois
Upper Blepharoplasty
Even at two weeks after surgery my eyes look sooooo much better. They almost look perfect at this point. Thank you so much, you are amazing!!
Shannon E.
Danville, Indiana
Cleft Rhinoplasty
'I love my face a whole lot! Thank you for all the time you have put into making me look pretty. When I go home after my surgery I look in the mirror and this is the face I make. 🙂 I am so cute! Thank You!!
Katy K.
Indianapolis, Indiana
Rib Graft Rhinoplasty, Cheek Dimple Correction, Lower Blepharoplasties
'I am doing well. My nose is good and straight,  my cheek dimple is still there but smaller so probably not going to worry about it. My eyes are good, there was virtually no tightness or irritation after a week. The only thing is the scars arer quite visible and red but not too bad and I'm sure it will get better with time. I wanted to thank you, Dr Eppley and all the staff for helping me out!!
Kyle R.
Toronto, Canada
Facial Reconstruction
'I am writing you from France where I am studying overseas for the summer. I am now 16 years old and it has been nearly six years since I've had any work done on my beloved face. It is hard to believe that it has been that long! I would like to thank you immensely for everything you have done for me for my facial deformity so I can succeed in life. Because of you I am healthy and happy!
Hannah S.
Indianapolis, Indiana
Temporal Artery Ligation
'I just wanted to give you an update on my temporal artery ligation procedure from last week. It was actually a little more uncomfortable than I thought about 30 minutes from hen we were done and the local had worn off. Nothing a couple of Ibuprofen could not take care of though. Just something future patients might want to be aware of. The small stitches are obviously not out yet, but the procedure seems to have been a success. I am very happy with the results so far. Thank you very much for your professionalism, thoroughness and attention to detail. I know there are a lot of naysayers on the internet about thus procedure but obviously they did not have it done by you! I have already made a recommendation for you online in a forum specific to this issue.
David K.
Boulder, Colorado
Rib Removal for Waistline Narrowing, Breast Implant Replacements
Dr Eppley, you are the best! Despite all the swelling, I can already see and feel the difference, just minimal discomfort for having removed 5 ribs one each side! To be honest, I did not think that everything would get that great 🙂 I now wanna do the magazine story for sure to give hope to other desperate females and but I think 6 months will have to pass to show some good results to the readers. I will fly in again to you for taking pics and yes, I have to admit: I am probably done with surgery as you made the me the best I can be. But I am so overwhelmed by my wonderful boobs that I might consider an upgrade on them plus maybe another laser treatment when I return. If you will not agree with that decision, I will be fine as they are already now the most amazing breasts in the world 🙂 Thanks for your help and support!
Ann C.
Munich, Germany
Temporal Artery Ligation
I just wanted to give you an update after your temporal artery ligation procedure on the right side of my head. The scars are healing nicely. At the end of the procedure you felt a slight pulse where the artery branched off in a "y" shape. This area re-appears every so often now. Not nearly as often or as prominent as before and it disappears much quicker now. The bottom portion of the artery has not re-appeared since the procedure. J
Ryan G.
Helena, Montana
Browlift, Facelift
Thank you so much, Dr. Eppley! Wow, you can really see a difference, especially in the side view photo. Thank you for making me look a little younger. Especially around the jawline and forehead. You do excellent work. I will highly recommend you to my friends!
Jayne G.
Columbus, Indiana
Subnasal Lip Lift and Mouth Widening (Lateral Commissuroplasties) Procedures
The surgery was great and in fact the blood residue from the stitches had mostly cleared up on the first night. I have only one question, is it normal for the top lip to be slightly swollen and duck-like at first, my upper lip also has slight green bruising, and if so, when do you think this will subside. Thank you for everything else. I love the results of the surgery.
Kayley W.
United Kingdom
Subnasal Lip Lift with Lateral Vermilion Advancements
'It was so fabulous meeting you and your staff! I have no pain, at all, today and I can tell the results are going to be fabulous and just the type of lip enhancement result I was expecting! I will keep you updated, Thank you so very much!!!!
Rose K.
St. Louis, MO
Custom Skull Implant with Occipital Knob Reduction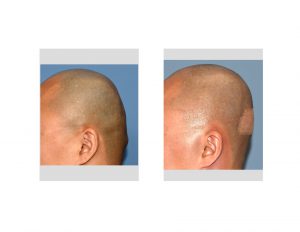 Thank you so much for sending my after surgery pictures. I am doing well recovering, and extremely happy about the result from the surgery. I am really grateful to you for what you did for me, and I believe it's one of the best decisions that I have ever made. You have a wonderful team working for your patients, everyone of you was very nice and helpful. I want to thank you again for your amazing skull reshaping job! With my best wishes,
Lee  W.
Des Moines, Iowa
Facial Injectable Fillers
You really outdid yourself with the last injections!! Best I've ever had. My lip is the most symmetrical ever – Even when I make an "O" shape – the lip is so close to perfection – even I cannot complain! I remember asking if we could push it out a bit to be in better line with the overbite – I don't know if you did that – but it came out great. If you can remember if you did that or not – I will remember what to ask for whenever we do the fat injection.
The nose is also amazing. AND YES – the secret to the cheeks was adding volume around the upper teeth. AND THIS IS THE ANSWER to the cheek problem – I am so pleased with how I look.
YES – I can actually be happy… haha – who knew.
Thank you.
Jerry J.
Cleveland, Ohio
Reverse Cheek Dimpleplasty
'Just wanted to update you regarding the results of my subcision + fat graft to my Lt cheek. It has been 6+ weeks and I am so happy with the results. It turned out exactly the way I expected and more. The results are so natural and I have my natural smile back. There is no longer a hard lump to the area of subcision, what I would normally feel with previous procedures from another surgeon.
I am contemplating a second procedure maybe at the end of the year to make it more perfect but as of right now, I am extremely happy with the results and a second procedure may not even be needed because of my satisfaction with it right now.
Thank you again, I have been looking and looking for a surgeon to reverse my dimpleplasty and you have exceeded all my expectations.'
Tami T
Vancouver, British Columbia
Rhinoplasty, Abdominal and Flank Liposuction and Shoulder Augmentation by Fat Injections
'I just wanted to thank you again for all your nice work. I am very happy with the results of my eyes, nose, and liposuction. Also my shoulders fat injections look great! I attached you a recent face pic, you can see my under eyes sunken appearance and darkness have improved.
My flanks have improved a lot, but the skin on my flanks as you told me is gonna be loose and it is still loose. I decided to go ahead and cut it out, because I feel there is no way for it to get better unless I do that. It makes me super self-conscious when it flows on top of my pants, and I will feel a lot better when it is removed. I look forward to the results of that procedure by you as well.'
Eli S.
San Francisco, CA
Skull Augmentation
'FIRST OF ALL, THANK-YOU, SO, SO, VERY, VERY, VERY, MUCH, FOR HAVING PERFORMED SUCH A REALLY REALLY REALLY, GREAT AND SUCCESSFUL JOB ON MY SKULL AUGMENTATION OPERATION. SECONDLY, I REALLY MUST APOLOGIZE FOR NOT HAVING WRITTEN YOU A VERY SINCERE APPRECIATION LETTER TO YOU PREVIOUSLY.'
Kimberly D.
El Paso, Texas
Skull Cap Implant
'I really just wanted to let you know how absolutely thrilled I am with the results. You did a tremendous job interpreting my insecurities with this issue and have managed to hit every last one. After washing my hair yesterday, I stood looking in the mirror in disbelief. I can't believe this is my head! Sorry to carry on, and as corny as it sounds, you really have changed my life.  I went out of the house yesterday with no hair clips, no hat, no bobby pins- and felt "normal."  I don't know how to thank you enough.  I wouldn't hesitate to steer anyone considering this surgery your way.'
Fran M.
Princeton, New Jersey
Keloid Ear Reconstruction
'I'm glad my ears turned out so well too. Thank you again for your care and diligence. I know it took two surgeries and some cortisone injections but the second surgery took care of them for good! I started as the chubby insecure teen that couldn't even pull my hair back into a ponytail or under a cap for the swim team but once you fixed my ears I found a new confidence and was able to swim again, breaking a high school record, and even win homecoming queen. I know you've helped people with much more severe deformities and probably receive too many of these comments but upon looking back, I realized I needed to let you know that I'm truly grateful for the difference you made for me.'
Staci A.
Indianapolis, Indiana
Temporal Browlift
I wanted to thank you for my browlift procedure, I'm impress with the results and am glad to have trusted your expertise.Traveling the extra mile was well worth it, I'll keep you in mind on any other procedure.
Marlena D.
Louisville, Kentucky
Bilateral Temporal Artery Ligations
'I want to express my thanks and appreciation to everyone on Dr.Eppley's team. Understandably I was a bit nervous coming into this procedure. But the professionalism and courtesy extended to me by everyone involved made this experience worthwhile.  I also want to report my progress to Dr Eppley. The doctor and I had specific goals in mind before the procedure and it appears as though we will meet them. I had some questions and concerns immediately postop and the Dr. explained the healing process to me. As of today everything has gone according to his predictions and I am very happy with the results.'
Don J.
Marlboro, New Jersey
Custom Jawline Implant and Temporal Implants
It has been nearly 3 months since I had surgery with you. Everything is going well and I am ecstatic at the results. For the first time, I actually have a jawline. It's amazing how much of a difference a few millimeters in the right place can make.
The jaw/chin implant is fantastic of course, but I thought the temporal implants made the biggest difference, really just balancing everything out. I look at old pictures and it seems like such a big difference.
The best part of all this is that people have said that I look better, or that I look like I've been working out, but no one has any clue what I've actually had done.
Thanks so much for all your patience and your excellent work. Hope to see you again sometime.
Thanks for everything!
Bob M.
Austin, Texas
Umbilicoplasty with Mini Tummy Tuck
I am very pleased with my new belly button! It's still a little swollen on bottom left side of my tummy tuck so i have been taking it easy. I wasn't sure if red light therapy was ok to start so I will go ahead and try that. You are amazing doctor and appreciate your skills very much knowing not all plastic surgeons are as skilled as you. Thank you again so very much.
Gayle M.
Las Vegas, Nevada
Custom Facial Implants
This is information well received. Allow me to also say that your accessibility compared to other surgeons is one of the things that makes you stand out. It is amazing how other surgeons haven't come to terms with the fact that accessibility is what drives business, particularly in the secretive world of plastic surgery.
Arthur J.
New York, New York
Temporal Reduction (Head Narrowing Surgery)
'I just wanted to let you know that my son entered the Israeli Army about a month ago and seems to be doing well. It is a little strenuous but he is getting used to it. I want to thank you and your staff for the professional way you related to him (18 years old) and his parents (I won't mention our ages) who were quite frightened at the time.
We have a saying here in Israel, "All's well that ends well."
All I can add is Amen.
T.S.
Tel Aviv, Israel
Otoplasty (Ear Reshaping)
'My wife and I just wanted to say thank you for the wonderful job you did on our son's ears back in June. We could not be happier with the results. You are truly talented. Thank you!'
Paul W.
Indianapolis, Indiana
Cheek, Chin and Jaw Angle Implants with Rhinoplasty
'My result is absolutely amazing. I am astounded looking at the comparison of my before and after pictures.
I don't think I took the time to thank you again for your time and skill and effort. And also for your patience with all of my questions over the past few weeks! As you can imagine this has been nothing short of a life-changing experience for me. I feel infinitely more confident and generally more comfortable in my own skin. Hard to describe.'
Gary C.
Santa Fe, New Mexico
Forehead Reconstruction with Custom Implant
'While it was a long journey, your caring and sensitive approach truly made the difference. Your thorough explanations were always helpful – and your responsive and patient communications made the process less challenging. I want to THANK YOU for bring me back to full health – something I will never take for granted. You have truly been a blessing in my life and I wish you all the best in the future'
Rachel T.
Cincinnatti, Ohio
Custom Jawline Implant, Buccal Lipectomies and Submentoplasty
'I hope this finds you well.  I wanted to let you know I've posted a review on Real self of the procedures you performed back on December of last year.  I thought you might like to see the photos of your outstanding work.
In short, the outcome has been life changing and I'm so greatful to you.  I can't tell you the boost in self esteem it's provided me and I truly credit it to your skill not only as a surgeon but as a visionary in seeing what was possible.  Again, thank you.'
Dennis M.
Nashville, Tennessee
Macrotia Reduction
'The time you dedicated to me from my initial consultation, to post op phone calls, made my trip well worth it.  I am already pleased with the results, and understand that it's not even healed yet!
This surgery has restored my confidence and I am overly pleased that I chose you and your caring staff.
Should I need any other surgeries , we're headed back to Indiana.
Thanks again!'
Scott T.
Charlotte, North Carolina
Jaw Angle Implants
'I am doing very well and very happy with the result. Dr. Eppley did a great job on my jawline.  if I ever decide for any further surgery I would like to him to do it' Thank you!
Svetlana P.
New York, New York
Skull Reshaping Cranioplasty
'Four years ago today you have made me a surgery "anterior and posterior cranioplasty". I want to thank you for your competence, your kindness and to get rid of a handicap that heavily affected and poisoned my life. Since this surgery I live well with my alopecia whereas before and  in spite of the hair my life was a hell. For anecdote, very few of my friends and family who noticed a change, especially a neurosurgeon friend who swore that there was something changed in me but he was unable to find it… Thanks thanks thanks'
Pierre F
Lyon, France
Breast Augmentation
'I am doing great!! I'm sorry I didn't get back with you guys sooner, my grandpa had passed and a lot of changes in my life happened but one thing I am soooo thankful and happy for is the amazing job Dr.Eppley did on my breast!!! I couldn't be more satisfied!!! They look AMAZING and are a complete dream come true!! Through all the things I've been through I've at least had this dream come true of mine which in turn gave me so much more confidence! I would HIGHLY recommend him to anyone, the staff and everyone involved was amazing to say the least!! Sorry again for such a late thank you but I truly appreciate you all and you can expect to see me and some of my family and friends in the future! Thank U again!! Please let dr. Eppley know he made my dream come true and words can express my thanks and happiness he brought me!!'
Kelly D.
Fishers, Indiana
Double Eyelid Surgery
'At my six month after surgery mark I would like express my thank for the good work on my eyes. They have turned out beautiful! I feel that all along you were vested in the outcome and wanted to make sure I got the best result possible. That has certainly turned out to be true and I can not thank you enough!
Kerry F.
Cincinnati, Ohio
Zygomatic Arch Cheek Implants
'Today after getting cleaned up I was quite happy with the results so far. Perhaps the most important thing I can share with you was that I had no desire whatsoever to put on a hat. Why cover up a good thing right? I have struggled with wearing hats the past several years due to what I believe is the loss of volume in my face, and that I am obviously trying to reverse. These zygomatic arch implants with my cheek implants have helped solve that issue a lot. I think we done good.'
Joe B.
Austin, Texas
Forehead/Temporal Reduction
'I am doing fantastic. I want to thank The whole Dr. Eppley Surgery Team. I am beyond happy with my results and the recovery time was exactly as described by Dr. Eppley and his team. They have forever changed my life for the better.'
Ezekiel E.
Baltimore, Maryland
Testicle Implant
I am very pleased. I am 100% satisfied. My testicle moves, hangs lower or higher, acts realistic with the other. Everything turned out great. I have soreness still, 6 months later but it is mild. I believe it is adaptation to a sizable new thing in my body. Everything about the surgery is great, the size, feel, motions, are great for me. I have healed well and am thankful to Dr Eppley for offering this type of testicular implant surgery. Thank you.'
Gary G.
Dallas, Texas
Forehead Reduction and Subnasal Lip Lift
'About a month ago I had a forehead reduction procedure and a lateral lip and subnasal lip lift done by you. I think you did a wonderful job and absolutely love the results of the lips and the forehead reduction made a big difference.'
Lynn A.
Creve Coeur, Missouri
Jaw Angle Implants
'I need to thank you on the realest note, I am beyond happy with the results from surgery earlier today. Though I know you said swelling will still take place I can already tell a definite change for the better and know that I will love the final result! Send my thanks to your excellent staff and team, and I want to thank especially you for the outstanding work that you do and the positive effect it will have on my life! Honestly thank you so much. I'll let you know how things are going when swelling goes down as well. I appreciate everything through the process. THANK YOU!'
Paul B.
St. Louis, Missouri
Custom Occipital Skull Implant
'I just wanted to say thank you for taking care of me- you are truly a master of your craft. From your wonderful facilities to excellent staff to getting back to me promptly, I was blown away.
Also special thanks to Lora, Andrea, Barbie, Stephanie, Elaina, Catherine, Dr. Lein and I'm sure some others; you all made a difficult decision so so comforting. Thanks again.'
Mike C.
Columbus, Ohio
Custom Occipital Skull Implant
'Whaooo this is amazing!! Thank you Dr. Eppley I'm extremely satisfied with the results.. really has been like a dream come true & with your expertise & great staff made it just that much better of an experience. Again Thank you soo much.'
R Jones
Miami, Florida
Extended Temporal Implants
'After surgery I was completely amazed. I no longer felt deformed. I actually look normal now and I think much younger. My experience with Dr. Eppley and his staff was truly amazing and I would recommend them to my family and friends. Thank you so much for changing my life!'
Brenda L.
Cleveland, Ohio
Skull Reduction
'Thanks for checking on me the day after skull reduction surgery. I surprisingly don't have any pain. Everything is fine. Just the underlip is extremely big but I think that is normal because of the swelling. Dr. Eppley is really a very very very good doctor. And he was very friendly and explained all things well to me. I am very very very happy and so thankful that I found this doctor. Please tell Dr. Eppley again that I am very thankful for the time and all he took for me and the surgery and that I will do the brow bone surgery that we have talked also again in 6 months. I am sorry for my bad English and I hope that I wrote is mostly correct. Also I wanna thank to the nurses and all workers from Dr. Eppley that were all very friendly and helpful after surgery. Please let them also know my thanks. Have a nice week and see you again in 6 months.'
Michelle T.
Thailand
Special Design Cheek Implants
'Dr. Eppley did a terrific job giving me the cheekbones I had in mind.  I had a jaw implant procedure performed approximately a year prior to the procedure performed by Dr. Eppley. Pic on left is my 'before'.  Pic in middle is my simulation of what I wanted.  Pic on far right was taken today.  I would say Dr. Eppley's work is even better than the simulation.'
Brian R.
San Francisco, CA
Breast Implant Replacements
It occurred to me that during my post-op appointment I did not adequately express my gratitude to you. As I am sure you noticed, I first contacted you in a bit of a panic. From your first correspondence – which was the very next morning – I felt as though I had made the right decision. Your professionalism, expertise, and attentiveness are evident in all that you do. I wanted you to know how very grateful I am to you for you utilizing your skill on my behalf. As someone who works in healthcare, I cannot over emphasize the importance of the personal connection in the work we do; I appreciate the lengths you and your staff go to in order to exemplify this. I can only hope I am not in need of your services any time soon, but it is very comforting knowing that should the need arise, I know precisely  who to turn to. Thank you, Dr. Eppley.'
Ashley M.
Indianapolis, Indiana
Skull Implants for Plagiocephaly
'Thank you so much for your response and thank you so much for raising awareness that there are treatments you do for adults with plagiocephaly. My prediction is your treatments will be literally become a life saver for many adults with this condition. I just hope your treatments can reach world wide. It's so sad and unsettling that so many surgeons don't have a clue or skill to treat it, or afraid to adapt to newer surgical therapy. Not all superheroes wear capes, they wear surgical masks too. I pray you do not retire within the next 10-15 years, so many who are still toddlers today, will need you in the future.'
Kim P.
Sydney, Australia
Testicle Implant Replacements
'I want to let you know that I am extremely happy with the new testicle implants. I think the 6 centimeter size will work out very well. Once the swelling goes down and the stitches dissolve I will have a better sense of the aesthetics. I am very happy with the feel and weight of the implants and they fill out the pouch of my underwear very nicely.
On a personal note you are truly an outstanding surgeon and person. You are genuine, caring, thoughtful, and compassionate. I appreciate the time you took with me and listening to me. I feel very fortunate to have you as my physician. Your experience, innovations and your approach to plastic surgery are wonderful attributes. Thank you so much!'
Samuel D.
Portland, Oregon
Custom Chin Implant Adjustment
'I didn't have a chance to see you after the surgery and just got back home today but I wanted to take a moment and wholeheartedly thank you and your wonderful staff for taking such good care of me. You're all incredible! Even though I have swelling and some soreness I can finally see and feel normal again…it's been a long two years battling this chin implant malposition issue'
Rhonda E.
New York, New York
Microtia Ear Recostruction
'I was the 40 year old adult microtia patient. I just wanted to tell Dr Eppley thank you so much for giving me what I always wanted. Here it is 16 years later and everyday I am thankful for his talent and skill. I sing his praises to everyone!! Thanks again Dr. Eppley!'
Pam L.
Seymour, Indiana
Rhinoplasty
'Thank you for my wonderful nose surgery results!! Love seeing my before and after side by side pictures. You did an awesome job – I'm extremely happy with the results.' 🙂
Jackie V.
Indianapolis, Indiana
Custom Skull Implant
'Hello Dr. Eppley! It's been a year now with my new head, and I couldn't be more happy. I am comfortable to wear my hair down at any time of the day, and no one has noticed that I have a new head (not even my family), which means that the change was quite natural??
Thank you again for your excellent surgical services and for offering this procedure. It has truly been life changing for me!
Mindy M
Saskatoon, Saskatchewan
Custom Skull Implant
'The only problem I've ever had with my self image was a direct result of the odd shape of the back of my head. A problem which, I believe, we have now successfully rectified. While I've always been able to participate and compete throughout my life, I now feel much more confident and much less self conscious about engaging in any situation I may find myself. Prior to the skull reshaping procedure, I felt that the shape of my head set me apart and alienated me from everyone else. I felt that regardless of how well I was educated, spoke, dressed or groomed myself I could never quite measure up. I felt that I could never reach my full potential socially or professionally. Thanks to you and the graciousness of the All Mighty, all that has changed and I now look forward to living out the remainder of my life at peace with my appearance. Keep up the good work. The things you do changes peoples' lives.'
Gary G.
Homewood, Alabama
Breast Implant Replacements
'Thank you for your kind attention to my surgical experience. I am happy to report that the entire experience with Dr. Eppley and his staff was exceptional; from the first email communication to the last post-op visit, I felt very confident in the care I received. I cannot thank you enough for the prompt attention to my special circumstances, your dedication to respectful care, and the professionalism expressed throughout the entire experience. In future, I will not hesitate to recommend Dr. Eppley to my patients, family, and friends.'
Amanda A.
South Bend, Indiana
Custom Back of Head Skull Implant
'I am happy to report that I am doing well and have experienced no post-surgery problems. The video looks much better than I imagined. I hope ya'll are pleased with it. I'm surprised that I can be understood. During the video session I distinctly remember experiencing a severe case of "cotton mouth" and felt that no one would be able to understand a word I was saying. Dr. Eppley did a excellent job and I'm very pleased with the final result. I hope this video encourages someone out there who wants to have the surgery, but lacks the resolve and needs just a little bit of visual evidence that it can be done. Thank you all for everything. If I can help with anything please let me know.
Gary G.
Homewood, Alabama
Custom Forehead implant and Custom Jawine Implant with Sliding Genioplasty
'It has been about 6 weeks now since my surgery and things have been great! No complications with any of the procedures done and everything came out great, I'm very satisfied with the results! You did an amazing job, definitely the best at what you do.
Thank you for everything, your help has been great and I'm very thankful for your work!'
Mark A.
Quebec City, Quebec
Upper and Lower Blepharoplasties, Facelift
'Thank you for your professionalism, expertise, kindness and…humor. You take what could be a very stressful experience and transform it into something much more positive! I appreciate your patience too and that you always take the time my questions thoroughly and thoughtfully.
Thank you again for everything!'
Kimberly K.
Carmel, Indiana
Custom Jawline Implant
'I want to thank you for your work and tell you how pleased I am with the result. You are truly a pioneer and I believe you have helped thousands of people. I appreciate the time you took to correspond and walk me through the process. Thank you also for interjecting your knowledge and expertise at critical junctures. I am writing positive reviews.'
Larry K.
Portland, Oregon
Corner of Mouth Lifts
'This is still the best improvement to my face as of yet. Scars healing up, lower lip still weird feeling as the nerves grow back. Mouth opening is slowly getting back to normal, couldn't eat anything that required taking big bites (sandwich, burgers), can almost handle them. Finally after all these past years I don't look so droopy and angry.'
Robert D.
Detroit, Michigan
Occipital Skull Reduction
'Just wanted to let you know the results are amazing! I'm beyond satisfied and happy with how it turned out ; waaay better than expected ! Even my barber was like wow what change hahaha. I'll be taking some after photos and send them over to you. Thanks again you're really a blessing.'
Cary A.
Ventura, California
Custom Jawline Implant
'It shows a great development and aesthetic cure for this abnormal jaw condition that I feel has weakened many areas of my life. This jaw implant surgery is an uppermost dramatic event of my personal life. Thank you for acquiring the knowledge and skills to produce these wonderful accomplishments for people like me. Believe me, I am grateful every day for your help. It just changes lives in such a positive way.'
Wes F.
Atlanta, Georgia
Temporal Reductions
'I had my first haircut today since the operation, and I have to say the results look incredible. Despite most of my friends notice it a little bit if at all (probably as the sides of the head is a part usually people do not focus much on) I personally notice a huge improvement and I am really really satisfied with it. Thanks for the amazing work! This is exactly what I had wanted for a long, long time.'
Andy H.
London, United Kingdom
Brow Bone Reduction
'I'd like to apologize for the other mail a few weeks back where it might've sounded that I got cold feet and wasn't happy with the surgery, I think I panicked a bit when I got home and my face was all swollen etc, it was harder to deal with than I had imagined.
It's been about 3 weeks now and I look like my self again I've also gotten my sense of feeling back in the forehead.
I'm happy with the results and I'd just like to thank you and wish you all the best!'
Tom V.
Oslo, Norway
Anterior Temporal Muscle Reduction (after Posterior Temporal Muscle Reduction)
'Two months have passed since the surgery now and I got to say I am very impressed with the results.
– Swelling is almost gone and the scars although still red are a lot less swollen
– Complications with chewing and opening the mouth are almost gone
– Head shape is now a lot more in proportion and the "bulging spikes" on the sides of my face have practically disappeared.
I guess it was a good idea to combine the anterior and posterior reduction to obtain the results much wanted.
Thank you so much again for your awesome work, so grateful! I really mean it!!'
G Andreas
Glasgow, Scotland
Multiple Facial Scar Revisions
'I wanted to let you know, first of all, that I am thrilled with the results of surgery. You have really increased my confidence and I no longer feel that people are looking at my scars, I just can't express to you enough, how your talent has improved my life!'
Lexi G.
Michigan City, Michigan
Occipital Knob Skull Reduction
'I just wanted to tell you people are amazing and Dr. Eppley is incredible and gave me the look I always wanted. The results I have are awesome and has changed my life. It was worth every penny, thanks for everything. All my before and after pics you guys can use on your website if you want.'
Robert G.
Dublin, Ireland
Skull Reshaping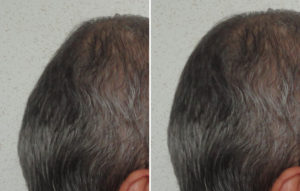 'It's exactly 7 years to they day you made me a surgery of dysmorphic skull ( anterior and posterior cranioplasty) I want to thank you very much for the  excellent surgery you made me and say that I am very happy with this result. Thank you again!
Abdul H.
Saudi Arabia
Breast Augmentation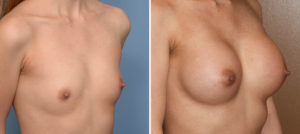 'I just want to thank Dr. Eppley and staff for being so great and professional. I am so happy with my results and I've been doing amazing! Thank you so much. I'm so happy that I chose him to do this procedure. He's great at what he does!'
Charlene M.
Bloomington, Indiana
Custom Jawline Implan
'Thank you, Dr. Eppley and to your team as well. I can't begin to explain how much I appreciate everything that you all have done for me over the past 2 years. You  are hands down one of the best, if not the best in your profession and your attention to detail is top notch. You have changed my life forever and have given me the the self-confidence that I have always wanted.. Your office staff is another big reason I kept coming back. They're very professional, super nice and they always kept me updated with everything that was going on throughout the process. I couldn't of asked for a better experience.'
Thanks again !
S. Clenton
Salt Lake City, Utah
Lip Advancements
'I just want to thank you, Dr Barry Epley! 
If you had never posted photos of lip vermilion surgery on the internet – i would have never known it is possible and i would have never known to ask a local plastic surgeon for this procedure. It was the first time ever someone had ever asked something like this from the surgeon but still – she granted my wish. My wish was to get longer lower lip and i wanted it to be cut and pulled down only from the middle part. Attached photo of after stiches were removed. It has been year since then and there is no visible scar due to the cut being only in the middle part – and the result is amazing! 
Thank you for posting life changing photos on internet! ❤️ 
I hope you make so many more people happy and post more knowledge on the internet! 
I wish you all the best!'
Miss T
Barcelona, Spain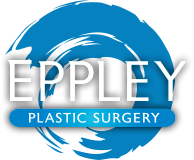 North Meridian Medical Building
Address:
12188-A North Meridian St.
Suite 325
Carmel, IN 46032