Fat Grafting Specialist
Dr. Barry Eppley is a leading fat grafting expert and innovator who provides face and body improvements to his patients in this newer area of plastic surgery. For soft tissue augmentation in facial aging and structural enhancements to breast and buttock augmentation, fat grafting provides a natural and lasting improvement in the properly selected patient.
THE EMERGENCE OF FAT GRAFTING SURGERY
One of the most exciting new techniques in plastic surgery is that of fat grafting, specifically injectable fat grafting. While the potential use of fat as a filler has been known for more than 100 years, large solid pieces of fat are known to completely resorb away when transplanted. Because of the long-standing use of liposuction, fat is widely available as a non-solid graft material that can be injected. It is this concept of injectable fat grafting that has come to the forefront and provided new treatment options in plastic surgery.
Some equate fat injections to that of synthetic injectable fillers. But beyond their injectability, they are used for entirely different purposes. Fat grafting is for larger volume problems, such as in the face, breast, buttocks and the hands, and is used with the intent for a more permanent volume-enhancing effect.
TECHNOLOGIC IMPROVEMENTS IN FAT GRAFTING
The biggest reason that fat grafting has become more accepted today is technology. Advances in harvest methods and processing (concentration) are the two main areas of improvement. Less traumatic harvesting methods that enable better quality fat to be obtained creates fat tissue that even looks better. Getting rid of extraneous liquids and debris through centrifugation, or less-powered purification methods, creates a more homogenous injectable material.
But the one thing that has really tipped the balance to wider acceptance and usage of fat grafting is the revelation on stem cells. The realization that high concentrations of stem cells reside in fat (500x greater than in bone marrow) has raised the potential that they can be used for better volume preservation and even promote healing in difficult wounds. The stem cell has been given magical properties even though whether it really has any benefit to a fat injection is far from an established medical fact. Many anecdotal claims are being made about skin quality improvement and anti-aging tissue effects. While the science has yet to provide proven support of these observations, the potential of it has propelled injectable fat transplantation into one of the hottest topics in all of plastic surgery today. Once scoured and held in disrepute by most plastic surgeons, fat grafting has undergone a complete reversal of medical acceptance and the well-known benefits of stem cells are helping it along.
Common uses for injectable fat grafting include:
facial lipoatrophy correction
facial aging volume restoration
nasolabial fold reduction
breast reconstruction
liposuction contour defects
hand rejuvenation
EVOLVING SCIENCE OF FAT GRAFTING
Even though injectable fat grafting is being widely used, there are a lot of important questions that still need to be answered. We need to learn the optimal way of processing fat tissue and better methods for its injectable placement. While a lot of clinical work is being done, much of it lacks long-term outcomes. The good news is that injectable fat grafting is perfectly safe and there is always the contour benefit of the donor harvest site from where it was taken. But it is far from a perfected technique and every patient must understand that injectable fat grafting remains a plastic surgery technique in evolution.
NANOFAT GRAFTING – Stem Cell Injections
As fat grafting has gotten more refined, the size of the fat grafts has gotten smaller. Larger cannulas inject bigger pieces of fat and number of viable fat cells (macro fat grafts) for greater volume augmentations. Microfat grafts use smaller cannulas and can place droplets of viable fat into smaller structures such as the eyelids and lips. But the smallest fat grafts, known as nanofat grafts, may not actually have any viable fat cells at all. But mechanically emulsifying fat into a liquid, viable fat cells are removed and only the stromal vascular fraction of the fat graft is left. Within this liquid suspension are a lot of stem cells which is what is actually injected. Nanograft injections are being used for skin rejuvenation by direct injection to reduce wrinkles by stimulating collagen production and remodeling.
DERMAL-FAT GRAFTS
While injection techniques for fat grafting are very popular, there is another older fat grafting method that still has value. The use of dermal-fat grafts, where small pieces of skin with attached fat are implanted, is still useful for very small contour defects. As opposed to fat injections which are liquid grafts, dermal-fat grafts are solid grafts. Since dermal-fat grafts require an incision and resultant scar to harvest, their use is more limited. They are ideal for augmentation of small depressed scars and contour defects as well as limited areas of facial volume loss.
Dr. Eppley performs a variety of fat extraction procedures, including liposuction and SmartLipo. He also offers synthetic facial injectables, including dermal fillers and Botox.
Fat Grafting – Before Surgery
The consideration of any form of injectable fat grafting requires a thorough pre-surgical discussion. Understanding the choice between fat grafting and other augmentation methods, such as implants, needs to be discussed in detail. Fat grafting also requires the selection of a donor harvest site. This harvest site may be used to one's aesthetic advantage, if the amount of fat needed is significant enough, to create better contours of the abdomen, waistline or thighs. Most importantly, patients need to understand that even with the best technology and techniques, injectable fat graft survival cannot be assured or guaranteed. Under-correction, sustained over correction or long-term overgrowth of the fat may occur. Under-correction or partial resorption of the injected fat is the most likely outcome in most cases.
Fat Grafting – About the Operation
Fat grafting can be done under local anesthesia, IV sedation or general anesthesia depending upon what type of procedure is being done. Most commonly, it is done under general anesthesia because it may be part of other facial rejuvenation or body contouring procedures. A donor site must be selected to get adequate fat volume which is obtained by liposuction for injectable fat grafting and excision for dermal-fat grafts. Injectable fat grafts require concentration methods of the liposuctioned fat to remove extraneous fluids prior to placement. Dermal-fat grafts need to have the top layer of the skin (epithelium) removed prior to their insertion so it does not form cysts.
Fat Grafting – After Surgery
Indianapolis fat grafting patients do not usually benefit from the use of dressings or prolonged compressive garment wear. Since the grafts are internal, there is no postoperative wound care needed. There is no proven benefit to massage or other external manipulations after surgery.
The biggest concern about fat grafting after surgery is how well the grafts have taken or survived. This is a bigger issue with injectable fat grafting and much less so with dermal-fat grafts. My observation is that what is retained at three months after surgery will be permanent. Smaller grafts survive better in totality than larger volume grafts.
How much does fat grafting cost?
The cost of fat grafting is highly variable based on what techniques are being used, the size of the donor and recipient sites and what other procedures, if any, are being done simultaneously. The cost has to be determined on an individual case basis.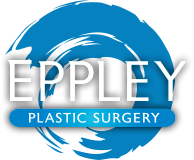 North Meridian Medical Building
Address:
12188-A North Meridian St.
Suite 325
Carmel, IN 46032