Dr. Barry Eppley
DR. BARRY EPPLEY – UNIQUE EDUCATION AND TRAINING
Dr. Barry Eppley is one of the United States' most extensively trained and unique plastic surgeons. Dr. Eppley received a Doctor of Medicine degree from Washington University in St. Louis as well as a Doctor of Dental Medicine degree from the University of Pennsylvania in Philadelphia. Dr. Eppley completed training in Oral and Maxillofacial Surgery at Barnes Hospital and St. John's Mercy Medical Center. He continued his specialty training in Craniofacial and Cleft Surgery and Plastic and Reconstructive Surgery at Indiana University School of Medicine. As a result of this education, Dr. Eppley is both a licensed physician and dentist and board certified in the specialties of Plastic and Reconstructive Surgery as well as Oral and Maxillofacial Surgery.
As a plastic surgeon, Dr. Eppley's background and diverse wealth of experience allows him to offer patients an extensive choice of procedures including craniofacial, maxillofacial and all aesthetic facial and body surgeries.
DR. BARRY EPPLEY – SCOPE OF PRACTICE
Dr. Eppley bases his international private plastic surgery practice in the central US in Carmel, Indiana. He spent the first part of his career as a tenured Professor of Plastic Surgery at Indiana University School of Medicine where he was a principal plastic surgeon in the Craniofacial and Cleft Program at Riley Hospital for Children, performing thousands of surgeries for the correction of traumatic and congenital facial deformities.
Since 2007, he has focused on his own cosmetic surgery practice. Dr. Eppley has developed a uniquely diverse aesthetic practice, with patients traveling to his clinic not only from the US but from 67 other countries. He has developed the field of aesthetic skull reshaping surgery and is the world's foremost authority on the design and implantation of custom implants for the face.
He continues to redefine the field of facial reshaping surgery with the introduction new facial masculinization and feminization techniques, and  continues to expand surgical technology with the development of new types of aesthetic body implants and body contouring procedures such as rib removal (waistline reduction), clavicle reduction (shoulder narrowing) and clavicle lengthening (shoulder widening ) surgeries.
DR. BARRY EPPLEY – AUTHOR, RESEARCHER, INVENTOR AND EDUCATOR
Dr. Barry Eppley has a wealth of international experience in the investigation and development of numerous technologic advances in plastic surgery. He has an extensive history of research in various aspects of bone and soft tissue healing, and has been the recipient of numerous National Institute of Health and private corporate research grants for the evaluation of promising surgical technologies. As a result, he has been awarded ten U.S. and international patents on biomedical technologies.
His research and clinical efforts have resulted in a large number of contributions to surgical literature with over 250 journal articles and 35 book chapters. He has authored or co-authored five books including two editions of 'MaxillofaciaTrauma and Esthetic Reconstruction' which deals with the management of facial injuries and their primary and secondary reconstruction as well as the handbook entitled 'Essentials of Maxillofacial Surgery'. He has also written two children's books entitled 'Cole Has A Mole' and 'Ellie Hears An Elephant', which speak indirectly and compassionately pediatric self-image concerns.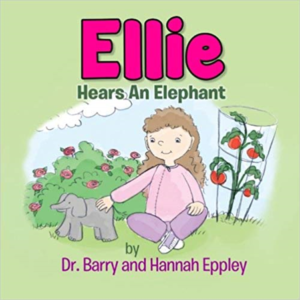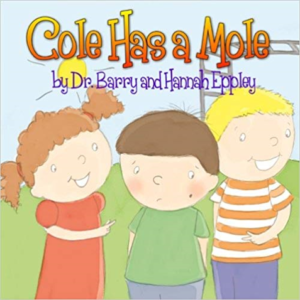 He is a nationally and internationally sought after speaker on numerous plastic and maxillofacial surgery topics and has lectured on four continents and 27 countries.
Dr. Eppley is also one of the featured educators for Implantech Associates Masters Educational Series, teaching new surgeons the techniques of using implants in aesthetic face and body surgery.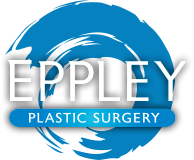 North Meridian Medical Building
Address:
12188-A North Meridian St.
Suite 310
Carmel, IN 46032