With a central midwest location that allows much of the country to reach Indianapolis by air in less than a few hours, plastic surgeon Dr. Barry Eppley often provides care for patients from many parts of across the United States and around the world. If you live outside the Indianapolis area and would like to coordinate a phone, Skype or e-mail consultation or trip to our practice, please contact our office. It would be our pleasure to assist you with all aspects of your trip – from the initial phone conference to your return home following surgery.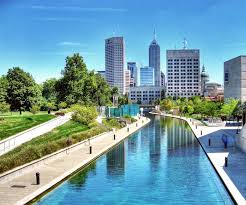 After exploring Dr. Eppley's internationally renowned educational blog on many aspects of plastic surgery (www.exploreplasticsurgery.com), you may easily arrange to speak to Dr. Eppley directly by phone or Skype for an initial long-distance consultation session. That can be arranged by filling out the Consultation form on this page. You will be contacted within 24 hours any day of the week to confirm that your inquiry has been received. (sometimes in even just a few hours) Thereafter, a long-distance communication day and time will be established. There is no charge for this consultation with Dr. Eppley.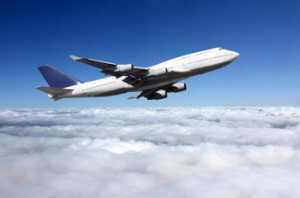 If you are traveling to Indianapolis for an in-depth consultation or for plastic surgery, you will arrive at the brand-new Indianapolis International (Weir Cook) Airport (IND). Taxi or car service is available curb-side, and rental cars are also located in the attached garage. Our Carmel location is a 35-minute drive from the airport which is just down the street from the Meridian Plastic Surgery center where most of Dr. Eppley's elective plastic surgery procedures are performed. (www.mapquest.com) There is direct parking just outside the front door of any of the office and surgery center locations.
Our out-of-town patients and guests receive a corporate discount rate at the four-star Renaissance Indianapolis Hotel – located across the street from our Indiana University Health North Hospital plastic surgery practice and less than one mile from our private surgery center.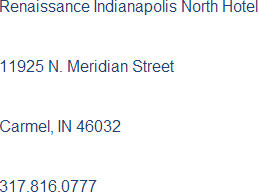 The most economical and convenient hotel is the Comfort Inn which is located the closest to the Meridian Plastic Surgery Center and just 1.5 miles from the hospital. They offer free shuttle service to the hospital and surgery center from 7AM to 6PM daily.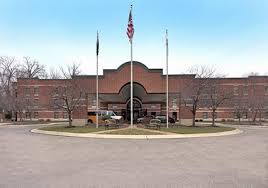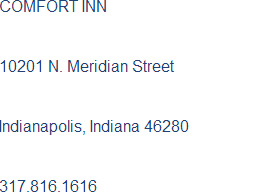 Dr. Eppley and his staff will assist you and your family member or caregiver with the details regarding recovery in a hotel setting, your immediate follow-up appointment and the timeline for a safe return to your home. Our staff has tremendous experience in dealing with the faraway patient and have had patients come from all corners of the globe from Australia to Finland and everywhere in between.