Will Orbital Rim/Cheek Implants Fix The Hollowing Under My Eyes?
Q:  I am asking about what to do with my under eye area.  I had a lower blepharoplasty 15 years ago. My undereye area is very sunken looking and there is a little darkness in the skin but that may be due to some shadowing as well. I am wondering if I need a redo with a canthoplasty/canthopexy and some orbital rim/tear duct/cheek implants. I have attached some photos of my eyes from different angles. I assume you can tell from photos I also had a cheek lift and other work.
A: Based on your photos, you have a significant volume loss of fat/tissue of the lower eyelids and over the lower orbital rims onto the cheeks. Whether that is due to your prior lower blepharoplasty with fat removal is speculative and irrelevant at this point. Because of the loss of lower eyelid/cheek volume and support, you also have increased scleral show. (pseudoectropion)
What you need is volume replacement of the lower eyelid and cheek. There are several different options to consider for this replacement. It fundamentally comes down to synthetic vs. autogenous graft materials. The synthetic approach is one you have already mentioned, that of an orbital rim/cheek implant either as a single piece or in two different segments. There are several different styles for this area. These have the advantage of an immediate augmentation that will be permanent. They are placed through your old blepharoplasty incision and a canthopexy would be done at the same time. The other option is that of fat injections to add volume or the placement of allogeneic dermal grafts. This approach has the advantage of not using an implant but the survival of fat is not assured and it may require more than one treatment session to get the best result.
There are advocates for either approach and it is not a proven matter than one method is better than the other. The use of implants has a more proven track history of use.
Dr. Barry Eppley
Indianapolis, Indiana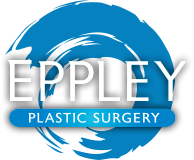 North Meridian Medical Building
Address:
12188-A North Meridian St.
Suite 325
Carmel, IN 46032