Will Insurance Pay For My Tummy Tuck After Weight Loss?
Q: Dr. Eppley, I am intersted in finding a physician that can do A Fleur De Lis tummy tuck with hernia repair after weight loss for "reconstructive repair" that will accept and submit to insurance. I know there are lots of patients getting this covered by insurance. It is how the surgeon submits it to insurance. Educated staff staff do know how to submit as medically necessary and not cosmetic. I was just wondering if your office was one that was able to do this procedure and have insurance cover it. Having a hernia, rashes, back pain, etc. is how it is covered, reconstructive, after weight loss is how it is worded. Thank you for your response.  I don't need to waste my time or the physician's if they are not experienced in this area.
A: While I appreciate your perspective, from someone who does this for a living, it is not true that any one that wants it can just get it approved by insurance.  And there are not lots of patients who are having this surgery being covered by insurance. The latest plastic surgery journals report that less than 20% of all bariatric patients ever have some type of a tummy tuck and even fewer are able to get it approved through their insurance.
There is not magical statements or way to juggle how its coded to make it medically necessary for insurance.  There are very specific ICD9 codes for the diagnosis and CPT codes for the procedures. There are no guarantees that insurance will cover it no matter how it may be coded. It is not a function of 'how it is worded'. Insurance does not care how it is worded. What they care about is does the patient meet their very specific criteria and have the medical documentation to support the procedures that are coded for. The criteria are well known and published and include two main issues:
1) An abdominal pannus that hangs over the groin and onto the upper thighs. (photos from three different angles)
2) A history of skin rashes under the pannus that has proven refractory to topical treatments over a 3 to 6 month period. (photo documentation of the existing rash and medical records that show it has been treated for at least 3 months)
Any insurance submission that does not include these two minimum criteria will be automatically denied.
If approved, insurance provides coverage for an amputation abdominal panniculectomy (infraumbilical panniculectomy), not a fleur-de-lis tummy tuck which is an extension of a panniculectomy. Any modification/extension of that basic procedure will be at the patient's expense.
Dr. Barry Eppley
Indianapolis, Indiana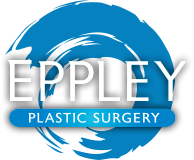 North Meridian Medical Building
Address:
12188-A North Meridian St.
Suite 325
Carmel, IN 46032