Why Won't Medicare Cover An Abdominal Panniculectomy?
Q: Dr. Eppley, my mother has a grade 5 abdominal pannus that covers her knees and below and 2 years ago developed a lymphedematous mass and hernia through the abdominal wall. It drains fluid off and on chronically and she has been taking antibiotics chronically off and on for years. She is on Medicare and they have denied coverage for the panniculectomy portion of the surgery, stating they will only do the hernia repair and not the panniculectomy which is coming out to 7000 dollars. Is there any advice you can give to help us appeal this? She has been on South Beach diet for 2.5 years, lost 44 pounds on the diet, and been at a stable weight for many years. She can no longer walk due to the herniated pannus. She has atrial fibrillation and a pacemaker and diabetes (although well controlled on oral hypoglycemics) I believe that leaving the pannus in place poses a significant risk to her to develop infection and a clot or other dangerous complications. I would appreciate any advice you can give. We need to fix the hernia and also want the panniculectomy so she can walk again and continue her diet and exercise program as weight loss may also help her atrial fibrillation problem as well. I cannot believe the insurance company considers this cosmetic in a 74 yr old woman. 🙁
A: It certainly sounds like your mother would benefit greatly by a combined abdominal panniculectomy and hernia repair. But I believe you may have a misconception about how Medicare works. Medicare, a federal program, does not preauthorize or preapprove any surgical procedure. They never have. A surgeon must do the procedure and then wait and see if Medicare will actually approve (pay) for the procedure. When it comes to an abdominal panniculectomy, no matter how medically indicated it might be (and your mother certainly fulfills that criteria), Medicare will almost certainly deny it after it is done. This leaves the patient with the benefit but the doctor will rarely ever get paid and if they do it is pennies on the dollar. An abdominal panniculectomy is a lot of work, risk and after care for little if any reimbursement. A patient may say that this is not their problem but the doctor's…but it influences the options for many  prospective patients. This is because very few plastic surgeons are willing anymore to do such procedures under Medicare. Thus the origin of the $7,000 fee to which you refer must be a cosmetic fee quote to do the procedure, allowing Medicare to pay for the hospital, operating room and anesthesia fess which they are obligated to do. Short of doing it under this fee for service basis, you will have to seek a plastic surgeon who accepts Medicare coverage.
Dr. Barry Eppley
Indianapolis, Indiana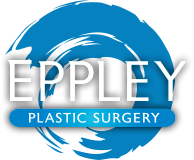 North Meridian Medical Building
Address:
12188-A North Meridian St.
Suite 310
Carmel, IN 46032