What Is The Best Way To Treat My Chin Scar?
Q: Dr. Eppley, I am looking for a surgeon who can help me to decide how to improve my scar. I know it is hard to evaluate a scar from just pictures. I have a small scar 0.5 cm on my chin resulted from squeezing and scratching the spot and I got it infected. It was 10 years ago.The scar was just a very little raised and became white. I had radio frequency treatment done 5 months ago. And after a month the scar became a little more raised. I attached the picture of the scar so you can have a look. It is a slightly hypertrophic scar.
I got a lot of different options from the doctors. Nothing has been done yet, I am very careful as the scar is on the face. A few doctors recommended to me that laser CO2 fractional would be the option for me and some of them said that excision of the scar will give me a more significant improvement and I should have a scar as fine line. Two doctors recommended steroid injection to flatten my scar but it will not reduce the white color.Another doctor said that it could make another complications like pigmentation surrounding skin. I do not want to try laser CO2 as I had radio frequency treatment done on my face and my scar became a little more raised and white.
I would go for excision but a few doctors said that my scar could look worse because of the location. One doctor explained to me why he would not do excision as the scar is on the chin and there is no loose skin so if he cuts it out it will have to be closed under tension which could make my scar worse.
Another surgeon told me something different please read below:
'The existing scar is not big enough that there should be much tension on the surgical scar. With a good surgeon, and a good post-operative healing process, should leave you with a fine white line. I would place it in a curve or oblique line that parallels the curve of your chin pad – this is called a resting skin tension line (RSTL). The deeper layer of sutures should be dissolving, but the last layer at skin level should be non-dissolving for the best chances at a good result.' 
Another surgeon told me this:
'One of the surgeons you have seen is right to say that it does depend a little on how much loose skin there is but in general, there is ample laxity in facial skin to perform an excision of this kind without distortion.  So long as the new scar is placed carefully in relation to the natural lines of relaxed skin tension the new scar should be favorable, but it will still be a scar.'
What do you think about it?
What would you recommend after excision, i need to know your opinion to get the best care after excision.
One of the surgeons wrote me this:
'I ask my patients to cover their wound/scar with Micropore for the first 3-4 weeks as this provides some mechanical protection to the wound, and traps some sweat and waxes from the underlying skin, which is good for the scar.'
Silicone sheeting is applied after 3-4 weeks, as the scar undergoes a change in how it is behaving. For the first 3-4 weeks, a scar is depositing collagen bundles in a random manner to build up strength. After that 3-4 week,s it enters the remodelling phase, where the scar starts to pull down the random collagen bundles and arrange them in the best possible direction for the scar. At this stage, the body also send in new blood vessels to help that process. This is when scar management such as scar massage and silicone sheeting will help. Starting to do these things earlier than 3 weeks can weaken the scar and cause it to widen.
What do you think about it?
A: The short answer is…if you want to have any chance of a visible improvement in your scar, you have to excise it. There is not an issue of inadequate skin laxity ti close it. Scar revision has ittl chance to make it worse, it is only a question of how much improvement can be gained.
When it comes to scar therapy, I do not believe there is any magic. Given the very small size of the scar, I would recommend topical steroid gel applied at night only.
Dr. Barry Eppley
Indianapolis, Indiana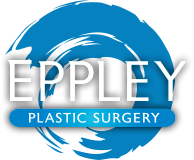 North Meridian Medical Building
Address:
12188-A North Meridian St.
Suite 325
Carmel, IN 46032