The Real Cost of Groupon Cosmetic Surgery Discounts
Shopping for discounts as an innately human characteristic. Most people like to negotiate or are attracted to sales as the need to feel like one has gotten the best deal is sometimes as important as the item of interest. At no time is this more evident than in economic downturns. While I think the Groupon concept may have been successful at any time in history, it has really taken off since our recent recession started.
While Groupon had its origin in retail items such as restaurants, spa services, and clothes, it has more recently spread to medical procedures such as cosmetic surgery. Groupon discounts now exist on a wide range of cosmetic procedures from Botox to breast implants. These elective medical procedures for some appear to fall into the mindset of any other retail purchase.
While cosmetic surgery today is commonplace, it begs the question why anyone would be willing to buy cosmetic surgery based on a doctor who only offers the lowest price. Choosing cosmetic surgery on price seems to be a poor health decision. Almost all of these cosmetic procedures can cause serious problems if done improperly…and may cause injuries that are hard to correct later.
But beyond this concern, there are other issues that underpin serious problems with the Groupon cosmetic surgery concept. One of these is that not every patient who buys such a discount may be a good candidate for surgery. While Groupon does make a footnote that services are dependent on being qualified, making an online purchase creates a level of provider obligation that may be difficult to reverse. In this discount coupon approach, eligibility is not done before one purchases the procedure. This is the exact opposite of what occurs in common medical practice.
Unlike a meal which you don't like or a purse whose clasp falls off weeks after you have purchased it, what happens when you don't like your cosmetic surgery result that requires a revision or a complication that requires further surgery or medical care? Who is going to pay for it? Who is financially responsible? I can assure you that it isn't Groupon even though they took a hefty profit on the transaction. Having cosmetic surgery because you could afford it due to the discount unintentionally exposes the enthusiastic shopper to a financial risk that they are completely overlooking. 
Equally relevant, why would any cosmetic surgery provider offer an expensive surgery at half price? Would a well qualified plastic surgeon with lots of experience offer cheap cosmetic surgery? More times than not such, cosmetic surgery Groupon offers come from doctors of dubious backgrounds and training for the procedures that are touting. The Groupon concept makes it easy for such providers to find new patients who don't look past the dollar signs.
Cheap cosmetic surgery may sound attractive…but the consequences later may be anything but cheap.
Dr. Barry Eppley
Indianapolis, Indiana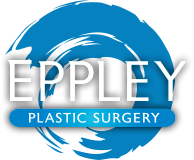 North Meridian Medical Building
Address:
12188-A North Meridian St.
Suite 325
Carmel, IN 46032