Rapid Recovery Breast Augmentation
Rapid Recovery Following Breast Augmentation Surgery
Rapid recovery breast augmentation is a proven program to get you back to your normal activities as quickly as possible. Please make every effort to follow these instructions; but do not expect to be pain-free immediately. There will be some soreness – this is normal. Please contact our office if you have any questions – we are here to assist with your recovery!
The Day Of Your Breast Augmentation
After your surgery, return home and take a 2-3 hour nap. This is all you will need immediately after surgery. Wake up after that and get moving! You may sit down and rest or relax, but do not sleep again prior to your normal bedtime.
Once you arrive home, eat something substantial. Crackers are not enough and will not stimulate your GI tract. If you experience nausea, it is normally due to taking pain medication on an empty stomach, or from a lack of fluids (dehydration). Eat something – and make sure you take more than a sip of water here and there. Real, non-diet soda normally jump starts your system and helps alleviate any nausea.
After eating, take one 800mg Ibuprofen. Thirty minutes later, move your arms above your head in a very slow 'jumping jack' type of motion. Keep your arms straight all the way up and touch your hands together. (Your bicep muscles should touch your ears.) Expect to feel soreness and or tightness. Perform a set of 5, every hour on the hour until bedtime. Try to stay up until 10pm on the day of surgery.
As soon as you feel comfortable moving, get into the shower. A warm shower will help loosen things us and will help the 'fog' from the anesthesia clear. We encourage you to do normal things around the house. Unload the dishwasher, make dinner or fold a load of laundry. Get out of the house – go to the mall and walk around or go out for dinner. No lying around! A change of scenery greatly helps with recovery! You cannot hurt yourself or the implants through normal movement. Remember, we have absolutely no incentive to encourage you to do anything that would send you back to the operating room… With movement, you will feel better sooner.
Beginning doing range of arm movements exercises. Lift you arms slowly to the sides and up above your head. Doing this 10 times three times a day until this movement feels comfortable.
Before going to bed tonight, try and lie on your breasts for 15 minutes. Do this every night until it is not an issue anymore – for 3 weeks following surgery. Lie directly on your breasts with as much of your full weight as possible. Some women may find this uncomfortable to do. If so focus just on the range of motion arm exercises.
Don't try doing a 'push-up' to get up – roll to the side instead, and sit up. Most women feel the pressure of weight on the area after surgery feels good, it's the getting-up that will be difficult until you are used to it.
Around 10pm, take another 800mg Ibuprofen with food, and a 30mg Bendryl to help you sleep. You may do anything you would like to make yourself more comfortable. This may be an additional warm shower, more frequent arm exercises or wearing a bra for support (non-underwire only). Some women feel more comfortable in a bra and others feel more relaxed without one after surgery – it is completely optional and will not affect the implants.
The Day After Your Breast Augmentation
Upon waking, eat breakfast and take an 800mg Ibuprofen. Relax for 30 minutes, and take a warm shower. During your shower, repeat your arm exercises for a set of 5. It will be difficult to jump out of bed and get your arms up – but the heat of the shower and allowing the Ibuprofen to do its job will help!
Get out of the house and run some errands – do some normal daily activities – this is key!
Expect to run out of energy mid-day; a short nap is fine. Afterward, get up and get moving again!
You will find that the more you move, the better you feel. A good analogy is to think of this surgery as a big pulled muscle. You will feel soreness, but it only gets better with movement. Therapists normally rehab pulled muscles with range of motion movement soon after the injury. Avoiding movement and being too conservative with your body will prolong the discomfort and recovery.
Expect to find that your breasts are more swollen and tight-feeling at the end of the first full day after surgery. This is normal and temporary, and the swelling will begin to subside on day three. It is also normal to feel soreness in the rib area and lower back at the end of day one or two. This is related to fluid moving through the tissue, and as you release this through urination will begin to subside (five to seven days out).
If you feel soreness in your upper back between your shoulder blades, you are tensing your shoulders into an unnatural position to compensate for the implants. Stretch your shoulders backward and forward and remind yourself to relax.
Medication Schedule:
800mg Ibuprofen- at breakfast, around lunchtime, and near bedtime (three times daily).
Continue on this schedule for seven days.
If you feel you need additional relief around dinner-time, take two 200mg Advil™.
30mg Benadryl- at bedtime if needed for the first five days (this is not mandatory)
Pain medication (Vicodin, Lortab or Percocet) should ONLY be taken for the first two to three days if needed. The sooner you discontinue pain medication, the faster your recovery will take place and the more energy you will have.
Arnica 30X (2 tablets) should be taken (under the tongue) four (4) times a day beginning one week prior to surgery and for one week after.
*Remember to schedule your follow-up appointment in 7 to 10 days after your surgery (this can be done prior to your surgery for the best appointment time), and call us in the first day or so to let us know how you are doing!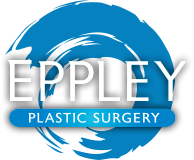 North Meridian Medical Building
Address:
12188-A North Meridian St.
Suite 325
Carmel, IN 46032