Postop Cheekbone Reduction Concerns
Q: Dr. Eppley, I wasn't aware that cheekbone reduction surgery was offered in the US as it is rarely heard of and is over shadowed by cheekbone augmentation.
I hope you can help me as I am worried for my face. I'm one week away from being 3 months post op from cheekbone reduction. My zygomatic body was reduced by 5mm on both sides, pushed in and fixed with screws after a temporal cut to the end of the zygomatic arch (also fixed).
Two or three weeks after the large swelling went down after surgery, I noticed that my nasolabial area looked like there was wrinkling. I asked my surgeon about this and he said it was due to all the swelling in my cheeks. This being such a major surgery, I simply nodded and brushed it off and returned to my home country.
Now that I'm so close to the three month mark, I am starting to get nervous. The nasolabial puffiness/wrinkling improved only slightly since that time I consulted with the doctor about it, but they are still deeper than it was before surgery. Specifically, the malar bag area seems slightly puffier than before and I'm not sure if it's residual swelling or slight sagging as I'm only in my early 20s.
I consulted with two plastic surgeons in my own country, though they do not have experience with zygoma reduction.
One surgeon said that three/four months would generally be the result I'll have. He explained that the tightness of the zygomaticus minor and major loosened after moving my cheekbones inwards, so the puffiness was not a surprise as they wouldn't "tighten". Moreover, a cheeklift was not suggested but adding cheek implants (though it seems counter intuitive to add cheek implants after I went through surgery to make them less prominent.)
The other surgeon said swelling would last up to one year to 18 months, then showed me out with no other suggestions.
I hope you can advise me on what to do, with your experience of performing this surgery. Is it possible that I still have residual swelling at this point and should wait a couple of extra months or would the swelling have dissipated by now?
Or at 3 months is this pretty much the result I'll have. Would an extra 3 months waiting show any noticeable improvements in your opinion?
A:The short answer to your question is, while it takes 6 to 12 months to appreciate every final detail from any kind of facial bone surgery, what you have is largely the result it will likely be. While cheekbone reduction surgery is effective at narrowing their prominences, the cheekbones are midfacial skeletal structures that provide soft tissue support. As a result in some patients the tradeoffs for such maneuvers are associated soft tissue changes which always is in the downward direction most commonly sagging in the lower cheek areas often seen as a more prominent nasolabial fold.
Dr. Barry Eppley
Indianapolis, Indiana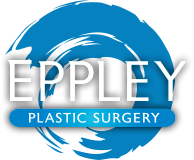 North Meridian Medical Building
Address:
12188-A North Meridian St.
Suite 325
Carmel, IN 46032