Lip Augmentation Post-Op Recovery Instructions
Lips will swell tremendously when surgically manipulated. It will take two days before the swelling will peak and start to go down. This is normal but can be unsettling. The only exception to the amount of swelling seen is in the subnasal lip lift because the surgery area is under the nose, not actually on the lips. One should use ice or a frozen vegetable pack on their lips the first day and night after surgery.
The lips can get bruised and is typical when a lip augmentation implant is placed (Advanta) for augmentation or in lip reduction surgery. Lip lifts and advancements do not typically develop bruising.
There are no lip dressings. Sutures, whether they will need to be removed or not, are left open. One should apply an antibiotic ointment or a lip balm to their lips to keep them moisturized and not dry out and be more painful.
One may shower and bath as normal.
One can eat and drink for the most part normally. It will not be very comfortable to bite off food during the first week after surgery. (subnasal lip lift excluded) Use utensils to cut up your food and to bypass the role of the lips in eating.
Sutures that need to be removed are at the junction of the lips (vermilion) and the skin in lip advancements or under the base of the nose (subnasal lip lift). They will be removed 7 to 10 days after surgery.
In lip reductions, the suture line runs from just inside the corners of the mouth at the junction of the wet and dry mucosa. These are dissolvable and do not need to be removed. In some cases, Dr. Eppley may remove a few suture lines or knots later if they are slow in dissolving.
In lip augmentation with advanta, there are just few dissolvable sutures inside the corners of the mouth.
There are no activity restrictions after surgery with the exception of contact sports for a few weeks.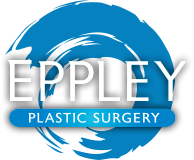 North Meridian Medical Building
Address:
12188-A North Meridian St.
Suite 310
Carmel, IN 46032