Plastic Surgery Costs
The cost of any type of elective plastic surgery plays a major role in the decision to undergo the procedure(s). For some potential patients, this is often one of the very first factors they inquire about. Many sources of plastic surgery cost and pricing information can easily be found on the Internet and provide a general cost range. While these are helpful, they do not necessarily apply to any particular patient or their specific concerns. Many times, prospective patients are not even sure what procedure(s) they need (e.g., liposuction vs. tummy tuck, breast implants vs. breast lift), which makes predicting the cost of their treatment impossible without a comprehensive physical evaluation.
Plastic Surgery Prices Vary Across The Country
Plastic surgery prices vary widely from surgeon to surgeon due to a number of factors. Doctors adjust plastic surgery costs based on their expertise and experience as well as the length and complexity of each procedure. Some advertised plastic surgery costs may appear lower because they reflect only the cost of the procedure, while other pricing is more comprehensive and includes the anesthesia and the use of a surgical facility.
To help prospective plastic surgery patients have a better understanding of cosmetic surgery costs, an online pricing method has been created. Through My Plastic Surgery Price, you can get an estimate of what you may need and what it would cost. This is intended to help patients research whether the procedures they desire are financially possible for them. It is as easy as filling out the form below and attaching a few pictures.
Get Plastic Surgery Prices For Your Procedure
In the intake box below, please fill out your contact information and the procedure(s) you are interested in and attach photographs of the face and body areas you wish to have treated. The photos should be of a straight-on frontal view and a side view, if possible. Try to have good lighting and, most importantly, a clean background. A one-color wall or door will suffice. Digital camera photos are best, but good quality cell phone pictures will often work as well. If the photos look grainy or blurred to you, they will look the same to me as well and that will make it difficult to get an accurate idea of what you need to have done to achieve your goals. Price estimates will usually be sent back to you within 48 hours. **
Send Us Your Photos for Imaging
The cost of plastic and cosmetic surgery in the United States has been climbing slowly over the past decade, staying consistent with the cost of living. However, it remains an optional luxury item. Like all luxury items, it should be approached with the same caution, discretion, and balance that one would apply to any financial decision that involves discretionary income. Therefore, you need to balance the potential benefits of plastic surgery with its cost. With plastic surgery, cost is not only related to the procedure itself, but also time away from work, recovery and possible associated costs of complications.
** Please note that any pricing given is approximate and the actual cost will be determined after your examination. Any plastic surgery pricing will usually include consultation, examination, surgeon's fee, surgical facility cost, anesthesia and postoperative visits. No pricing estimates will be provided without photographs. Costs for any plastic surgery will vary amongst different surgeons and regions of the country. The only way to obtain a guaranteed price is to undergo an evaluation and examination by a board-certified plastic surgeon.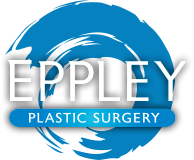 North Meridian Medical Building
Address:
12188-A North Meridian St.
Suite 325
Carmel, IN 46032