Plastic Surgery For Men Is On The Rise
When it comes to plastic surgery, women are perceived to make up the vast majority of patients. And for the entire last century as plastic surgery evolved, this was historically true. But a gender shift is occurring in whom now chooses to undergo the altering effects of the knife.
In a recent article entitled, 'Men Fuel Rebound in Plastic Surgery: Sizeable Increases in Facelifts and Other Surgical Procedures for Men' that appeared in the Science Daily, more men than ever before are having something 'done'. Statistics released by the American Society of Plastic Surgeons (ASPS) show that cosmetic plastic surgery procedures were up about 2 percent in 2010 compared to 2009. However, male plastic surgery procedures increased significantly. Facelifts for men were up nearly 15 percent in 2010 while liposuction of the male chest, stomach and love handles increased almost 10 percent.
These same statistics show that men underwent more than 1 million cosmetic procedures last year, close to 20 percent of all plastic surgery that was done. While many of the cosmetic procedures that have accounted for the overall large increases in plastic surgery during the last decade have been non-surgical (e.g., Botox, injectable fillers), men buck this trend. Men actually do very little of these minimally-invasive treatments and choose surgery instead.
By the very nature of most men, they usually wait longer to consider having something done and have more significant age-related and weight issues. Because Botox and injectable fillers only work to a certain point, the more significant effects of age and gravity require surgical procedures that remove and lift skin or actually removes fat to show a significant improvement.
Another trend in male plastic surgery can be seen in whom shows up to request these procedures. While once thought of as just for celebrities and high profile men, the typical male cosmetic surgery patient is just the average guy who wants to look as good as he can. The most common reason I hear is that 'I want to look as good as I feel'. Other underlying motivations can be a recent divorce or remarriage or is driven by job security or seeking new employment. In any case, looking vigorous, fit and well rested is the new norm for aging gracefully. These leads to the middle-aged or older male seeking procedures such as eyelid tucks (blepharoplasty), necklift, nose reshaping (rhinoplasty) and hair transplantation.
The newest burgeoning area is the young male plastic surgery patient. While not subject to aging concerns, they are interested in changing their facial look albeit to have a more balanced or masculine-looking face. Seeking more of a 'male model' look, structural changes of the face such as rhinoplasty and cheek, chin and jaw angle implants have the younger male driven by the desire to become better looking.
While you may never see a male patient on the TV shows, such as 'Extreme Makeover'  and the new 'Pretty Hurts', more men are undergoing physical changes and adjustments than ever before…they just don't talk about it.
Dr. Barry Eppley
Indianapolis, Indiana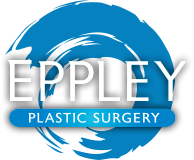 North Meridian Medical Building
Address:
12188-A North Meridian St.
Suite 325
Carmel, IN 46032