Plastic Surgery Career
Q: Dr. Eppley, I am writing a paper for my school on becoming a plastic surgeon and I need your help.Thank you so much for taking your time to do this…especially so promptly. Out of five plastic surgeons surgeons in my area all of them have practice managers who are like guard dogs to their doctors. I could not get a single one to return my calls or emails. You are amazing for doing this for me. You've definitely helped to save my grade and sanity! I am only in my second year to starting my path towards this career. I have a lot to learn yet on what all it will take, but I have my mind set to be a plastic surgeon regardless. If you have any other words of advice I am all ears!
Thank you SOOO much! You are a lifesaver! Alright here we go…
1. What made you chose this profession? Did you know before med school that this is what you wanted to do?
2. What are some of the benefits and drawbacks of your position?
3. Your experience with all of your schooling is really impressive! How long did it take you to complete all of it?
4. What are some of the benefits to becoming board certified? Would you recommend it? and what is involved in doing so?
5. If you had to do it over again would you still become a reconstructive surgeon?
6. What are the most important skills to obtain for this career?
7. What advice or information do you wish you had known when you were premed?
8. Is the compensation worth all of the expenses that it took to become a surgeon?
9. Was money coming in slow when you first started your career? Or were you able to start right out of school at a comfortable pay?
10. What was is like when you first tried to find a job? How long did it take you to become comfortable performing different procedures?
11. What is your typical day like?
12. About how many surgeries do you perform in a week? What are the most common procedures?
13. Are there ever any surgeries that make you nervous? if so, which one(s)?
14. What was the hardest part to becoming a surgeon?   
15. What do you think about the current status and future of this occupation?
16. Would you recommend this career to someone who was interested?
For my own personal information…was it hard to get accepted to medical school? I think that is my biggest fear. I stink at interviews and I am scared that they will pick me apart and I won't know how to respond to their questions. One last question, so my absolute dream is to make money doing the elective surgeries then be able to do pro bono work for individuals who have been in accidents or have had something happen and are not able to afford to "be fixed" is that a completely unrealistic thought? Or is it something that I could expect to be able to afford to do while still living quite comfortably myself?
A: In answer to your questions:
1) My background is different than most plastic surgeons. I went to dental school first and then medical school. I was trained as an oral surgeon and then progressed through further training to become a plastic surgeon. So yes by the time I was in medical school I knew I wanted to be a plastic surgeon.
2) Like all surgeons, the personal and financial rewards are high but it is a lifetime commitment that can be all consuming being responsible for patients and the surgery they have.
3) Leaving high school until entering plastic surgery practice was 20 years.
4) You have to be board-certified today, it is not an option to not be. You will not be paid by insurance companies for surgery performed if you are not board-certified. Board certification is an additional written and oral testing after have you have completed plastic surgery training.
5) Life is full of many interesting vocations. While plastic surgery island has been my life, it would always be interesting to see what else would have been out there to do for a living.
6) Like all careers, persistence and focus are the keys to success. Nothing succeeds more than persistence dedication to a focused goal.
7) Nothing really. Education and the creation of a career is an evolving process than often takes one down different roads than one envisions. Keep focused on getting the best education with a propose is what I knew then and is what I would tell any college student today, a medical career notwithstanding.
8) Money is only a measure of educational costs and the services ultimately provided from using it. The worth of that education and career is really based on the joy one gets by the process of achieving it and then using it. One should never measure their success in life by a monetary yardstick. The value of the process is what it makes you as a person.
9) Comfortable pay is a relative concept. As long as the money coming is ore than your expenses, one should be comfortable. But yes working is more financially comfortable than training is.
10) I never had trouble find a job. Work was available as soon as I finished my training.
11) I start the day at 5:30AM in the office and usually get home by 7PM at night.
12) I perform between 10 to 15 surgeries per week. Since I do such a varied number of aesthetic and reconstructive plastic surgery procedures there is not really one common procedure. The procedures range anywhere from cleft lip and palate repairs, cosmetic breast augmentations to custom skull and facial implants.
13) No surgery makes me nervous anymore ayer having seen and done thousands of plastic surgery procedures. The only thing that makes me 'nervous' is my hope that each patient gets the best result and the outcome takes them to a better place.
14) Working when you feel too tired to do so.
15) Plastic surgery is such a diverse surgical specialty that it will always have a bright future. When the possibilities are so endless the future is only limited by the imagination and creativity of those who are trained to do it.
16) Interest in plastic surgery alone is not enough to make it a career. Passion about it is what is important. For that is what it takes to get through the process to becoming a plastic surgeon.
Getting into medical school has little to do with how one interviews. Just like college it is really all about the numerics, the grades and test scores.
While it it is not completely unrealistic to be able to do pro bono surgery, the reality is the medicolegal and social media risks of so doing will usually make that thought secondary in the real world of practicing surgery.
Dr. Barry Eppley
Indianapolis, Indiana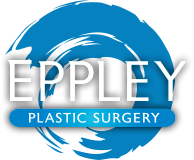 North Meridian Medical Building
Address:
12188-A North Meridian St.
Suite 310
Carmel, IN 46032