Orbital Asymmetry Correction
Q: Dr. Eppley, I am interested in orbital asymmetry correction. I have attached several photos. I believe my right eyeball is smaller in size than my left. I also believe my right eyeball is further back in the eye socket and more deeply set than the left adding to the asymmetry I have. This is probably causing my right brow to drop a bit too. If you look at photos you will see my left eye looks different than in other photos. (same eye just pictures were taken at different times) This only happens from time to time, especially when am really tired I don't know whether its the muscles in the eyelid reacting or what but as you can probably see it looks very odd. I know am never going to be symmetric but if I could find a solution to help minimize the orbital asymetrys then it would help me massively. Let me know what you think Doctor Eppley and thank you for your time.
A: Thank you for sending your pictures and describing your orbital asymmetry concerns. What you have is rather classic right sides facial asymmetry that affects the entire right orbito-malar region. Your right eyeball is likely not truly smaller than the left but it appears so for the following reasons: 1) the right brow bone sits lower than the left, 2) the right eyeball sits further back in the eye socket than the left, 3) the right upper eyelid has redundant eyelid skin (from the eyeball sitting back further), and 4) the right cheek/infraorbital rim one is smaller than that of the left. The skeletal components of your orbital asymmetry can be demonstrated/proven by a 3D CT scan.
When it comes to treating your orbital asymmetry, the most efficient approach would be the following: 1) right brow bone reduction (raise the lower rim of the brow bone by shaving it), 2) right upper blepharoplasty (use this same incision for the brow bone contouring), and 3) right cheek-infraorbital rim implant augmentation.
Dr. Barry Eppley
Indianapolis, Indiana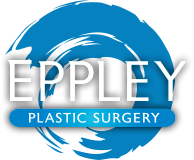 North Meridian Medical Building
Address:
12188-A North Meridian St.
Suite 310
Carmel, IN 46032