Is Perioral Mound Liposuction Risky?
Q: Dr. Eppley, I am a 40 year old male who had my buccal fat pads removed about 10 years ago. My issue went unresolved however as the puffiness was closer to my mouth. There was no information online at the time and I have just lived with it. Recently, I came across the term 'periorial mounds'. I went to see a local plastic surgeon about it and he admitted that he had never heard of such a procedure, that it would be much too risky and that there is no fat there regardless. I came across your name when further researching it. You seem to be alone in addressing the needs of people with this issue. I have attached photos of my condition and would love to get your feedback. I should mention, it is not only the visual aspect I am hoping to change, but also the constant weight I feel around my mouth. My questions are:
1. do I qualify for perioral mound reduction?
2. do I risk damaging nerves?
3. will the amount you are able to reduce have a noticeable effect physically?
4. will a reduction aid in reducing the fat on my jawline?
Thank you so much in advance for any further knowledge you can bring me,  I really appreciate it.
A: The perioral mounds are a well known collection of subcutaneous fat that exists at the level of the corner of the mouth that is distinctly different than that of the buccal fat pads. It can be reduced by very small cannula liposuction and even a 1cc to 2cc fat reduction can make a noticeable difference. Although some plastic surgeons make not be familiar with its treatment, that does not mean it does not exist nor is it risky to do. In answer to your questions:
You do have a fullness in the perioral mound area with an overlying skin fold which presumably is due to aging. (descent of the midfacial tissues) It is impossible to know beforehand how much the skin excess or subcutaneous fat is contributing to that appearance. But in my experience removing the subcutaneous fat through perioral mound liposuction can make that skin fold 'lay down' so to speak.
This is a very safe facial area to do liposuction in. The buccal facial nerves run above it and the marginal mandibular nerve lies below it. This is a safe facial triangle for subcutaneous fat removal.
There is no way to absolutely predict the change but I have yet to see a patient who did not get some improvement in their perioral fullness.
The liposuction can and should be carried down to the jawline to maximize the procedure's effectiveness.
Dr. Barry Eppley
Indianapolis, Indiana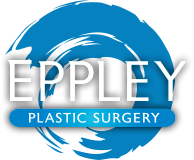 North Meridian Medical Building
Address:
12188-A North Meridian St.
Suite 325
Carmel, IN 46032