Does A Lip Scar Revision Require Anesthesia?
Q: Dr. Eppley, I am interested in having a lip scar revision for my daughter. But I have a couple of questions,. I am really worried about administering anesthesia to her.  Is it safe to do on a child who weighs just 35 pounds?  Since this is a common type of lip scar revision, do you perform this type of scar revision frequently and on children?  Is it better to have the revision now or in a few years after her mouth grows more or when her permanent tooth comes in?  Will it create more internal scar tissue? When I put my fingers in her mouth to massage her scar, I can feel the lump, but sometimes it feels soft.  I try to keep her lips moisturized with aloe and creams.  Also would the revision take place inside her mouth or reopen her scar just above her lip and on her lip? Is it worth putting Claire through this at all?  I really do not want to see any scar or lump if she has this done.
A: In answer to your questions:
1) It is impossible to operative on a child's face (or body for that matter) without them being under anesthesia. To get a good result, they must be perfectly still to work on them. This is never possible on their face until closer to age 12 if not older.
2) Lip scar revisions are vert common in my plastic surgery practice. As part of the Riley Hospital for Children Cleft-Craniofacial team, I have performed many hundreds of cleft lip repairs and revisions as well as traumatic lip laceration injuries.
3) This is an elective scar revision in which the timing is solely based on when you as the parent think it is appropriate or when she, as teenager, deems it a problem. Age or the state of tooth eruption makes no difference in the timing of the lip revision.
4) No topical therapy is going to alter the scar or help make it better. The firmness of the scar can only be altered by scar maturation which requires time which is several years in children.
5) The scar revision would consist of a vertical elliptical excision staying within the confines of the lip.
6) While no scar revision surgery can guarantee any specific result, it is fair to say with your daughter's scar that substantial improvement will be seen. Whether it will be perfect with no signs of scar at all is impossible to guarantee and maybe even ti expect.
Dr. Barry Eppley
Indianapolis, Indiana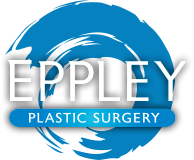 North Meridian Medical Building
Address:
12188-A North Meridian St.
Suite 325
Carmel, IN 46032