Injecting Youth – Changing the Face of Plastic Surgery
INSIGHTS FROM 'BEHIND THE NEEDLE'
In the past, plastic surgery was all about having operations to reverse the effects of aging on the face.  Time was, once you could no longer stand to see yourself in the mirror or in pictures…facelifts, eye tucks and the like became appealing with all of the associated swelling and bruising, recovery, and expense.
Over the past ten years, non-surgical injectable treatments have become popular for men and women of all ages…and have become part of mainstream society in ways that rival Starbucks, energy drinks, and iPhones. The concepts of muscle paralysis, plumping fillers, and fat dissolving agents have made it possible to have smooth foreheads, fuller lips and softer laugh lines, and maybe some subtle tightening of the jowls and neck in a few simple visits to the doctor's office.  Unlike surgery, injectable facial treatments are as much about the prevention of the effects of aging as they are about reversing what has already taken place.
Along  with this explosion of available injectable treatments have come the inevitable, unbelievable marketing claims, and so-called 'expert' injectors. But, like much of what you may read on the internet, in popular magazines, and hear in commercials , what can you really believe? How do you separate reality from marketing hype? How can you decide where-or if-injectable treatments are for you? And if so, which ones??
Dr. Barry Eppley, board-certified plastic surgeon of Indianapolis, takes you on a broad tour of every injectable treatment option. Providing insight into Botox®, the many injectable fillers, and lipodissolve, Dr. Eppley provides the current science behind the treatments, and talks plainly about his experience and observations. These insights from 'behind the needle' about these incredibly popular injectable treatments are available nowhere else.
Whether you are just researching Botox® or fillers, or are  a seasoned expert with an upcoming consultation about the next new option, Dr. Eppley gets you ready for Injecting Youth!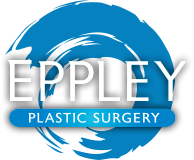 North Meridian Medical Building
Address:
12188-A North Meridian St.
Suite 325
Carmel, IN 46032