In Large Skull Augmentations Is It Better To Use PMMA Bone Cements or a Custom Skull Implant?
Q: Dr. Eppley, I am considering having a large skull augmentation. And am considering no where or no one else in the world to do it other than you and your brilliant team!
I have uploaded the photos of the shape of my head to WeTransfer.I have taken a shot from each angle, to give a thorough idea of what my head shape is like, to give the best possible idea of what I may need. I have a long birthmark running along the top of it, and asymmetric ears which might make it hard to tell the true shape. I also have quite a few asymmetries over my whole head in different areas which I would like to be corrected with whatever method I choose for a perfectly smooth outcome from all angles.
I have also attached a few photos where I have outlined the areas I want volume to be added to. I have also attached photos of the look I am going for which is one similar to the shape of Amber Rose's and ideally Jorja Smith's head.
I have quite prominent facial features, and adding more volume to my head area, wether its through hair or the use of a hat, always takes the focus away from that, and balances it all out.
I have a few questions to ask before, so that I know I am clear on as much as possible before I move forward with important decision making. And also so that I can reference back to the answers whenever I need to.
1) Ideally, I would prefer to use a material such as PMMA instead of a custom fit implant, due to my assumption that it will require smaller incisions.
However if an implant is more suitable, will it be necessary to fly out to design the implant, and then back again for the date of the surgery? Or is it possible to design the implant without me being present, by sending over some sort of scan of my skull?
And if not would it be possible to make the implant within days or the same week as the date of surgery?
2) From the pictures, the shape of my skull and my desire for it to be, as an estimate how much can I expect this to cost?
3) How long after the surgery date would I be able to fly back home? And then resume casual non strenuous work?
4) What solutions for reducing the visibility of scars are there? Are there any good creams or treatments?
5) How long after (and if at all), before I can return to dancing how I usually do, which is very fast, energetic and involves a lot of head banging and sudden head and neck movement?
Thank you Dr. Eppley for taking the time to read this email, and answer my questions, I really do appreciate it.
You are the best! And I look forward to moving through with all of this!
A: Thank you for your skull augmentation inquiry and sending all of your pictures. To answer your questions:
1) Only a custom skull implant can provide such a large area of skull augmentation in a smooth manner with a smaller scalp incision. PMMA bone cements require a full coronal scalp incision for placement and such material can not be placed over any muscular skull areas…which much of your desired skull augmentation does. PMMA bone cement is not a skull augmentation options for you.
2) Based in the total amount of skull augmentation it most likely would require a first stage scalp expansion procedure.
3) Such custom skull implants are designed are from a 3D CT scan of he patient which can be done in a remote or virtual manner.
4) It takes an average of 30 days from the receipt of the 3D CT scan to got though the design and manufacturing process to have to ready for surgery.
5) My assistant Camille will pass along the cost of the surgery to you in a day or two.
6) Most patients fly home in one to two days after other surgery.
7) Scalp incisions can heal remarkably well and the most important component in how well they heal is in how they are surgically made and closed. The use of scar creams after surgery never hurt but they are not magical.
8) They are no physical restrictions after surgery, patients return to any physical activity as they feel fit to do. I suspect it will be a few weeks, however, before any 'head banging' sounds or feels appropriate.
Dr. Barry Eppley
Indianapolis, Indiana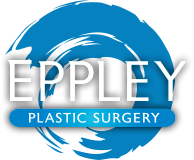 North Meridian Medical Building
Address:
12188-A North Meridian St.
Suite 325
Carmel, IN 46032