How Soon After A Rhinoplasty Revision With A Rib Graft Can I Have The Graft Removed or Modified?
Q: Dr. Eppley, I am a revision rhinoplasty patient.I had a rhinoplasty rib surgery done 4 weeks ago. My bridge is too high. I did not know I would have a graft go up so far between my eyes. My tip is pointy. My nose was botched by the primary surgeon who did not listen to my minor adjustments requests. I had a straight bridge, and a normal round tip. He made my bridge crooked zig zag and my tip turned up and triangle shaped.I went a year looking like that. I do not want to look like this for a year. Is there anything that can be done. I want the tip collumella part just taken out. It is too long and pointed.It is rib cartilage, it will not change with time.The bridge all the way up makes me look terrible, and my eyes look different. I spent so much money on all of this, what is your suggestion?
A: I am sorry to hear of your current concerns. While swelling undoubtably still exists at this early time after your rhinoplasty revision, your concerns about being too high in the radix area of the bridge and too long and pointy in the tip may well not change appreciably given those locations and dimensional concerns. The first step is to revisit your plastic surgeon and get their take on it. Of course, you are going to be told that swelling is still there and to wait. But if you don't want to then I would express that clearly and see what you can work out. They either will agree to do it or they won't. If they won't despite your insistence, I would give it  up to three months after surgery and see if your feelings about it have changed. If not, they revisit the surgeon and if you can't come to an agreeable plan then it is time to seek out another surgeon. There are some benefits to waiting even when a revision is known to give some swelling and inflammation time to settle down.
While the rib graft may have been perfectly appropriate, like all implants, it is easy to get a result that looks oversized or is 'too much of a good thing'. There is a fine line in a rhinoplasty sometimes between a good augmented result and one that is too big.
Dr. Barry Eppley
Indianapolis, Indiana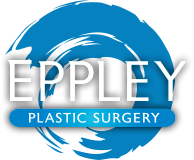 North Meridian Medical Building
Address:
12188-A North Meridian St.
Suite 310
Carmel, IN 46032