How Do I Get Insurance To Pay For My Plastic Surgery?
Q: I am considering having my septoplasty and rhinoplasty done at the same time. It does seem like it would be cheaper and more practical to have both done at the same time and only pay one anesthesia bill, surgery room cost, etc. If the septoplasty is medically necessary and you have to have it anyway, it should be substantially cheaper to go ahead and have the nose reshaped at that time as well. I recommend finding a Dr. that will work with you on this. There is a big variation on prices out there. I heard from a friend that needed upper eyelid surgery (blepharoplasty) for excess eyelid skin. The plastic surgeon she first went to see just assummed insurance would not pay it and did not even let me get tested to see. Then she went to an Opthalmologist, and in less than one week, had insurance approve the procedure. I am a healthy person in my thirties, who never gets sick, and don't feel like when I do need a procedure, insurance should try to get out of paying. (Which they did not, but the first MD assumed they would not)
A: While on the surface this basic insurance coverage question seems reasonable, it reflects a deeper misunderstanding and a general societal feeling about health insurance companies. (not that I have any great compassion for them either) The issue is one of justifiable coverage and insurance fraud. Trying to get a cosmetic procedure covered under insurance, is quite frankly, fraudulent. That is not what health insurance is designed to cover and their policy guidelines make this quite clear. While some physicians will code certain diagnoses and procedures so that they appear medically necessary, so the patient doesn't have to pay and they can bill for the procedure, this is ethically wrong and illegal. While it may be common practice, that does not make it right or justifiable. There are many plastic surgeons who will not exhibit such unethical behavior and this may make the patient feel that they are being unreasonable. In reality, they are being quite honest and forthright. And what reasonable patient would ask a plastic surgeon to risk his license or practice for something that their insurance company is not obligated to pay?
This is not to be confused with the benefits of performing a cosmetic procedure with a medically necessary one, such as a rhinoplasty and a septoplasty. Many believe that the benefit is that the insurance company will pay for the operating room and anesthesia costs of the rhinoplasty as just part of the septoplasty. Again that is fraudulent behavior that the hospital or surgery center will no longer allow. The patient is obligated to pay for all additional costs related to the rhinoplasty once the septoplasty is completed, including operating room and anesthesia costs. The combined benefit is that the additional time to complete the cosmetic portion is less than if the cosmetic procedure was performed alone, thus reducing one's out-of-pocket expenses. In addition, many plastic surgeons may discount their professional fee for the cosmetic procedure as a courtesy for doing both at once. That is the ethical and legal approach to getting a financial benefit for the patient from combining such procedures.
Dr. Barry Eppley
Indianapolis, Indiana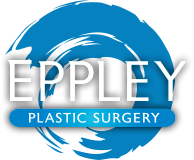 North Meridian Medical Building
Address:
12188-A North Meridian St.
Suite 325
Carmel, IN 46032