How Can I Restore My Lost Jawline After Facial Contouring Surgery?
Q: Dr. Eppley, I am writing this email with regards to a Jaw reduction surgery I had 8 months ago. I initially went with regards to minimal asymmetry in my chin. I asked about a genioplasty procedure to address this. 
The maxillofacial surgeon proceeded to say that my chin was very broad and that I had a square face shape and this was a bony deformity. My 3D CT face scan was compared to images on Google of a 'female skeleton' image and a 'male skeleton' image. The surgeon then went on to say that my face resembled the male skeleton and that my face was masculine. I was very self-conscious and shocked to hear this. I was then told the only treatment option to address this was a 'facial contouring surgery'. I was told that they were offering the newest and latest surgery technique. I was also told that it would be a modest surgery and the only side effect from surgery would be lip swelling. I was told that I would see a better version of myself and the results would be minimal. 
I was misled and deceived about the nature of the surgery. The finalized 'bony cuts' were never shown to me and I was not even made aware of how much bone in mm would be reduced. I did not anticipate a dramatic reduction of this nature and that I did not want a reduction along my entire mandible. 
Unfortunately, the surgery has resulted in an overcorrection. The left side of my jaw angle has been removed (reduced by 17mm) and the right side jaw angle was not removed. I have more asymmetry in my jaw which looks very unpleasant (left side being more deficient).  The jawbone surrounding my chin has been chiselled off leaving me with a much narrower and distorted chin. I have muscle/tissue balling and bulging in my chin and I am also unable to move my lower lip. I have also developed a lot of scar tissue. 
I have been devastated and aggrieved by the jaw surgery for the past 8 months, which significantly added to my depression. I have had no support from the surgeon who has conducted this procedure on me. I have arched my post-surgery CBCT face scan here and I also have reports (measurements in mm of both left and right side of my mandible) and I also have 3D models of my Pre-Surgery and Post Surgery mandible. 
I am looking for a correction surgery to recover my original jawline and reconstruct my mandible skeleton.
Hoping for your guidance and kind perusal on this matter. Many thanks.
A: Like some jaw reduction surgery patients the outcome is unsatisfactory due to either over correction and/or asymmetry. If this was an effort at v line surgery or even jaw angle reduction, the after surgery 3D CT scan speaks for itself. Fortunately the right jaw angle remains unchanged so the issue is really the left side. A custom left jaw angle implant would suffice for returning the bone as close back to preop as possible.
I can not comment on the chin as there are no front views provided of either before or after surgery.
Dr. Barry Eppley
Indianapolis, Indiana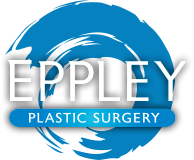 North Meridian Medical Building
Address:
12188-A North Meridian St.
Suite 310
Carmel, IN 46032