How Can I Fix My Flat Back Of My Head?
Q: Dr. Eppley, Hello, a friend of mine has recommended Dr. Eppley. I was either born with a flat head (on the backside of my head) or could've been from my parents laying me on my back when I was an infant? Either way, I do have a COMPLETELY FLAT HEAD on the back, I wish I had a picture I could send you but I always keep my hair longer on the back of my head than the top of my head to give the image of a round head. But now that I'm starting to lose my hair, I cannot even can consider Shaving my head because of the flat head syndrome that I have. The back of my head it's like drawing a 90 degree angle a complete flat line that goes all the way down to my neck. I Remember I was in a fire training camp which we had to have our heads shaved and from the staff to crew members they all teased me about my flat head. Someone even said it looks like I've been hit on the back of my head with a pan which painted a very clear picture on how it actually looks to others even though I have a perfect idea on what my head looks like. I just want to have a round head, from the front to the top of my head it looks normal however when I look on the mirror the corners On top, towards the back of my head Are somewhat pointed out a bit which I think has also been cause because my skull on the backside is flat causing the sides of my head to somewhat pop out. I am certain Dr. Eppley with his many years of experience has seen it all and might have a good idea what my head looks like. I will draw a picture of the posterior of my skull and also the sinister and dexter of my skull as well to give an idea to what my head is shaped like. I have also filled out a patient form with my information. Thank you for your time and I'll be looking forward to hear back from your office. 
A: Good drawing, makes it very clear. When the back of the head is really flat the parietal eminences become very prominent. (pointed corners) The key question is not whether the back of head can be successfully augmented but what degree of change is desired and what effort does one want to put forth to do so. The genesis of this question comes from the natural tightness of the scalp which limits how much augmentation can be done in a single surgery. The immediate placement of a skull implant will provide a moderate improvement in the shape of the back of the head. While a two stage skull augmentation approach (first stage scalp expander) provides the optimal back of the head augmentation result.
Dr. Barry Eppley
Indianapolis, Indiana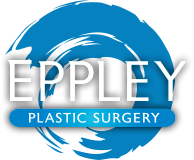 North Meridian Medical Building
Address:
12188-A North Meridian St.
Suite 325
Carmel, IN 46032