Dr. Who ?
Identity theft is a growing problem that now threatens just about everyone, even if you don't spend a lot of time online. It is a huge problem with risks that are estimated to place most Americans as having a 1 in 4 chance of being victimized in the next five years. With credit card and social security numbers flying around in cyberspace by the billions, it is a wonder that those risks are not even higher.
Plastic surgery faces its own identity theft problem but of a different nature. In the most noteworthy case of plastic surgery identity theft to date, an American in the Middle East was recently arrested posing as a renowned U.S. plastic surgeon. Shockingly, he had operated on scores of patients in his Dubai villa. There he allegedly performed numerous cosmetic surgery procedures with primitive surgical equipment and lack of any sterile conditions. To no surprise, several of his patients (victims) have suffered serious complications requiring additional surgery and medical care.
This former Oregon physician was impersonating and using the good reputation of a plastic surgeon in Washington, D.C. who performs several surgeries per year at the American Academy of Cosmetic Surgery Hospital in Dubai. Aside from facing legal charges in Dubai, this fake plastic surgeon is wanted in the U.S. by the FBI and Interpol on charges of drug trafficking and numerous other crimes from when he held a medical license in Oregon.
While this identity theft story seems remote and far from the American medical scene, plastic surgery identity theft occurs more regularly here…but it is of a more subtle and insidious nature. With the ongoing erosion of medical fee reimbursements and increasing practice revenues and regulation demands (which is only going to continue to worsen, particularly with the passage of the new Health Care Reform Act), some physicians search for methods of cash only services. No seemingly 'riper fruit' currently exists than that of cosmetic services. (although weight loss is a close second) Between public interest and the all-to-willing drug and device manufacturers to sell to anyone with a medical license and a credit card, there is a dearth of cosmetic surgery providers with quite dissimilar education and training backgrounds.
While many of these cosmetic surgery 'adopters' are largely involved in office-based injection and laser treatments, some perform invasive surgery which is within their legal right as a licensed physician. As long as you hold a valid medical license, you can do almost anything in your office which is largely unregulated unlike a hospital or surgery center. A great illustration of this phenomenon can be read in the April 7th issue of The New York Times where a California physician (non-plastic surgeon) was interviewed touting his breast augmentation surgery technique under local anesthesia. Claiming that patients can now have a say in the breast implant selection process, he teaches weekend courses to physicians of any background (the articles states mainly family practice and Ob-Gyn docs) who are willing to pay.
The argument that women want to be awake and watch their surgery being performed is fundamentally flawed. I know of no female patients who want to sign up for that experience. But the underlying premise for such surgery under local anesthesia was not revealed in the article. Without proper training and credentials, an uunregulated office environment is the only place he could ever perform such procedures. And without an anesthesiologist, the only option is local anesthesia. Hardly good reasons for choosing a surgical method or even offering the procedure.
Dr. Barry Eppley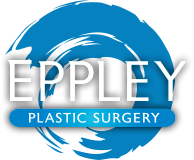 North Meridian Medical Building
Address:
12188-A North Meridian St.
Suite 325
Carmel, IN 46032