Does Gynecomastia Surgery Cause Loss Of Nipple Sensation?
Q: Dr. Eppley, I am a 34 y.o. male who has suffered with gynacomastia since puberty. I have not taken my shirt off in public since I was a boy – not for the pool, the beach, or even to get a suntan. I am ashamed to take my shirt off at home except to get into the shower. I've worn multiple layers of clothes to hide it, even when the weather is stifling hot. I've tried wearing super tight under shirts, Spanks and wrap-around girdle (which helps only slightly); and I've even tried wrapping tape around my chest but that only created bulges on my back. I have always been interested in surgery, but I have a couple of concerns that I was hoping you could address. First, most of the "after" photos I've seen on the net are horrendous. It's as if either the surgeon has never seen a normal male chest before, or he's so repulsed by the male body that he couldn't care less how ugly he leaves it. Secondly – and this the most important issue – I have always had very sensitive nipples; they are a major erogenous zone for me and a very important part of my sexual experience. I've heard that there are some guys out there who have no erotic sensation in the nipples and I really feel horrible for them. My biggest concern about gynecomastia surgery is the loss of nipple sensation. I know that no guarantee can be made for perfect success in any surgery, but is their any gynecomastic procedure that can be done that doesn't harm the extremely sensitive nerves? It would seem to me that liposuction involves an inserted wand that is moved willy-nilly about like a bull in a china shop. I don't want to suffer from this condition any more; it's been a daily humiliation. But to lose nipple sensation from surgery would be as horrific to me as being castrated. Thank you for any advice you can offer.
A: Thank you for your inquiry and I am certainly empathetic to how you feel.  The first question is what is the anatomic form of your gynecomastia and what technique is needed to address it? While it would ultimately be beneficial to see some photos of your chest, my experience has been that most cases of gynecomastia require some form of open excision…with or without liposuction. Using this approach does raise some concerns about what could happen to your nipple sensation. That is an unpredictable risk. On the one hand, I have never had a male complaint about loss of nipple sensation. But that may be because most men had little to no significant nipple sensation…so no complaints does not mean that it does not occur. Given your level of focus in this area, I do have reservations about any gynecomastia procedure with your nipple sensation concerns.
Dr. Barry Eppley
Indianapolis, Indiana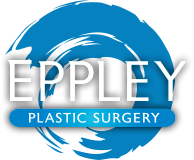 North Meridian Medical Building
Address:
12188-A North Meridian St.
Suite 325
Carmel, IN 46032