Do I Need Skin Removed To Improve My Sagging Neckline?
Q: Dr. Eppley,  I have a question about necklift procedures. I am a 49 year old white male at 6'1″ and 230 in fairly good health. I had a neck lift 6 months ago to correct jowling and a progressively poor neckline. The liposuction reduced the circumference of my neck and sharpened my jaw line to my satisfaction. However it did not restore a better neck angle to my expectations. My surgeon is a very talented surgeon but he did not remove any neck skin and I think that might have improved the results. I cut and pasted the paragraph below from your webpage commentary. It sounds like you may use skin removal as a standard part of the overall necklift for best results. Is that common? If so why wouldn't my surgeon have used it? Can I now have neck skin removal done as a stand alone procedure? If so what is the name of that specific procedure and what would it cost?
"In rare cases of the much older male (usually greater than 65) who has a large neck waddle and does not want or can not undergo a significant operation, the direct neck lift can be an option. Rather than using any incisions around the ears, the loose skin is cut out directly in the neck. This produces a pretty significant change that offers a much more limited recovery. And can be a consideration if the man can accept a scar running vertically down from the chin to the adam's apple. Surprisingly that scar can heal very nicely due to it being in beard skin which scars less than non-beard skin most of the time."
A: The question about your 'necklift' procedure is did you have skin removed through standard facelift incisions? If so, some call this a facelift while others call it a necklift. A facelift in a male typcially never gives the refinement in the neck angle like one sees in a female because the tissue are heavier and thicker and a less chised neck angle results. If you did not have skin removed through a facelift approach (incisions around the ears) then I am not surprised that simply defatting the neck, while making it less full, did not change the neck angle.
Directly excising neck skin, aka the direct necklift, while very effective is reserved for the older male who needs neck skin removed but does not want the greater complexity of a facelift operation even though it places the scar is a much more favorable location.
I would be happy to review pictures of your neck (side view most favorable) to see what your options may be at this point.
Dr. Barry Eppley
Indianapolis,Indiana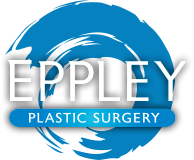 North Meridian Medical Building
Address:
12188-A North Meridian St.
Suite 310
Carmel, IN 46032