Can The Big Ball On The End Of My Nose Be Made Smaller?
Q : My issue is about my nose. It is a bit big and has a round ball at end. I have always dreamed of having a princess nose. Can rhinoplasty make this dream come true?
A: Rhinoplasty can make some significant differences in the shape of one's nose. The three primary areas that can be reshaped are the bridge (upper 1/3), the middle vault (central 1/3) and the tip. (lower 1/3) Most patients are focused on changes in the bridge and tip as common areas of concern.
The tip of the nose is its most projecting point and, like a peninsula of land, its shape is out there for all to see. The most common tip complaints are its width, shape, and its projection. (too high or too low). A wide tip, often called a fat tip or a round ball, is caused by large amounts of lower alar cartlilages. The width of these cartilages and how the two come together to make the dome (tip) is the most indivualistic part of anyone's nose. The tip of the nose is like fingerprints, it is uniquely shaped for everyone.
Tip reshaping is part of almost every rhinoplasty. The lower alar cartilages can be reduced in size and reshaped by sutures. The changes in one's nasal tip can be really significant and is usually the most impressive part of most rhinoplasty results. The only limiting factor to tip reshaping is the thickness of the overlying skin. Thick-skinned noses will not show the underlying sculpting of the cartilages as well as thin skin and will hold swelling in the tip much longer.
I don't know if a princess nose is possible for you but I am certain that the size of the can be made smaller and less round.
Dr. Barry Eppley
Indianapolis, Indiana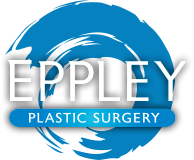 North Meridian Medical Building
Address:
12188-A North Meridian St.
Suite 325
Carmel, IN 46032