Can Temporal Implants Go All The Way Up To The Forehead?
Q: Dr. Eppley, I should start by saying thanks for the temporal implants two months ago. They really seemed to do the trick, at first. For the first ten days or so I was thrilled with the results, but I didn't realize how much of the fullness was due to swelling. Now it has been nearly 2 months and I can assume the shape is final. 
I've attached a picture (series of 4 pics) that illustrates the situation. The second image is 48 hours after surgery, you can see the ideal fullness is there, especially on my right temple (and from what I can feel, the implant on the right feels/looks thicker than the one on the left). The last 2 pictures on the right are from two months later. As you can see, the swelling has faded and the implants don't quite fill out the space entirely. They do a nice job filling out the hollowing near the bottom, but they fade out up higher and the classic temple defining shadows/lines returned. 
I do realize the results are significantly better than the "before", that I am grateful for, but I'm wondering if you have bigger implants available than what you gave me. They would also have to maintain thickness as they travel up towards the hairline. Something that would give me a final result that matches the 48 hour picture. Maybe that means making them convex, I don't know. Is it even possible to replace them? I am just trying to figure out what my options are, if any. Thanks
A: Thank you for the follow-up. The reason the temporal implants don't reach what I can Zone 2 of the anterior temporal region is that they can't. They are not made to go up that high. They have a superior height of 4 cms, which means their greatest reach vertically will be 4 cms above the zygomatic arch with the last centimeter being tapered to avoid an obvious step off. (so they really only augment significantly 3 cms above the arch) There are no temporal implants that will extend all the way up to the anterior temporal line. Custom ones can be made to do that if desired but such large (vertically high) temporal implants are not standard or stock styles that are commercially available. It is relatively easy to replace your existing temporal implants with larger ones. It is not a surgical issue, just a design issue to overcome.
Your issue is not rare in temporal augmentation which is why I am currently working on extended temporal implant designs that can reach all the way up to the anterior temporal line by the forehead.
Dr. Barry Eppley
Indianapolis, Indiana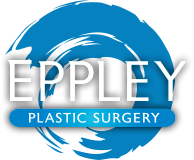 North Meridian Medical Building
Address:
12188-A North Meridian St.
Suite 325
Carmel, IN 46032