Can Revisional Rhinoplasty Return My Nose To Its Original Shape?
Q: Dr. Eppley, I am interested in revisional rhinoplasty. I have had two reputable doctors turn me down for revision saying that I do not have enough natural cartilage left to build up the nose and that I have too much scar tissue preventing the tip definition and bridge length and height I desire. Please let me me know whether you can revert my current nose to my birth nose – longer, more heightened bridge and defined tip.
A: In revisional rhinoplasty, having adequate building materials (cartilage) is often the key to any degree of success. When it comes to using cartilage for the nose, there are three sources…septum, ear and rib. One is never out of enough natural cartilage because the ribs are an endless source for the amount needed in any nose. The issue may be that your septum and ear from prior surgeries has been used or the cartilage volume demand exceeds what they can supply. While I don't know your prior rhinoplasty surgery history, most likely they were more reductive procedures so your septal and ear cartilage sources may still be available. But in augmenting your nose throughout its length, the amount of cartilage needed probably exceeds these sources. Thus you do have enough natural cartilage to use but you may not prefer or your other surgeons do not do rib cartilage harvests. But to get nice straight pieces of cartilage that are needed for this type of augmentation rhinoplasty, rib graft cartilage would be best.
While your nose undoubtably has scar tissue, that would not be a limiting factor in increasing dorsal height and bridge length. It can very well be a limiting factor in improving tip definition however.
One important realization is that you at never going back completely to your original nose. You may get close but it will never be able to return exactly to what it was before surgery. That well may be exactly what your two doctors were really saying…they may have felt that what you wanted to achieve is not possible and for what can be achieved may leave you wanting and disappointed.
Dr. Barry Eppley
Indianapolis, Indiana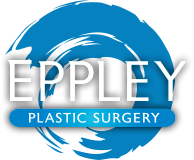 North Meridian Medical Building
Address:
12188-A North Meridian St.
Suite 325
Carmel, IN 46032