Can Orthognathic Surgery Be Done Outside Of A Hospital?
Q: Dr. Eppley,   I was just curious if you personally perform orthognathic surgery on a routine basis (I know your website primarily focuses on plastic surgery procedures rather than maxillofacial ones) and if so, whether you ever perform it in an outpatient setting?  I know that I have a long road with dental work and orthodontics before I could even consider it, unfortunately, but I think the only way I could realistically afford to have jaw surgery is in an outpatient setting as I have heard how outrageously expensive it is in the hospital setting (and I do not expect insurance coverage in my situation).  My understanding is that some surgeons do in fact perform it in outpatient facilities (which is a more recent development due to the high cost) and I was wondering if that is something you have personally done or are familiar with.  
A: Various forms of orthognathic surgery have been performed in surgery center locations for decades. While it is true that increasingly limited insurance coverage has made the concept of out of pocket orthognathic surgery more common, it is not new to perform it outside of a hospital setting. The key concept is that some orthognathic procedures can be performed this way but not all. Isolated maxillary (leFort 1), mandibular (sagittal split) and chin (sliding genioplasty) procedures can be safely done as an outpatient. It is when these procedures are combined, which often may be needed, that a hospital setting is not only preferred but should not be done outside of it due to aiway and recovery concerns.
Dr. Barry Eppley
Indianapolis, Indiana
Rich Text Area Toolbar Bold (Ctrl + B) Italic (Ctrl + I) Strikethrough (Alt + Shift + D) Unordered list (Alt + Shift + U) Ordered list (Alt + Shift + O) Blockquote (Alt + Shift + Q) Align Left (Alt + Shift + L) Align Center (Alt + Shift + C) Align Right (Alt + Shift + R) Insert/edit link (Alt + Shift + A) Unlink (Alt + Shift + S) Insert More Tag (Alt + Shift + T) Toggle spellchecker (Alt + Shift + N) ▼ Toggle fullscreen mode (Alt + Shift + G) Show/Hide Kitchen Sink (Alt + Shift + Z) Format – Paragraph Paragraph ▼ Underline Align Full (Alt + Shift + J) Select text color ▼ Paste as Plain Text Paste from Word Remove formatting Insert custom character Outdent Indent Undo (Ctrl + Z) Redo (Ctrl + Y) Help (Alt + Shift + H) Q: Dr. Eppley,   I was just curious if you personally perform orthognathic surgery on a routine basis (I know your website primarily focuses on plastic surgery procedures rather than maxillofacial ones) and if so, whether you ever perform it in an outpatient setting?  I know that I have a long road with dental work and orthodontics before I could even consider it, unfortunately, but I think the only way I could realistically afford to have jaw surgery is in an outpatient setting as I have heard how outrageously expensive it is in the hospital setting (and I do not expect insurance coverage in my situation).  My understanding is that some surgeons do in fact perform it in outpatient facilities (which is a more recent development due to the high cost) and I was wondering if that is something you have personally done or are familiar with.   A: Various forms of orthognathic surgery have been performed in surgery center locations for decades. While it is true that increasingly limited insurance coverage has made the concept of out of pocket orthognathic surgery more common, it is not new to perform it outside of a hospital setting. The key concept is that some orthognathic procedures can be performed this way but not all. Isolated maxillary (leFort 1), mandibular (sagittal split) and chin ( sliding genioplasty) procedures can be safely done as an outpatient. It is when these procedures are combined, which often may be needed, that a hospital setting is not only preferred but should not be done outside of it due to aiway and recovery concerns. Dr. Barry Eppley Indianapolis, Indiana Path : p  » span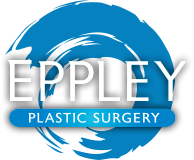 North Meridian Medical Building
Address:
12188-A North Meridian St.
Suite 310
Carmel, IN 46032