Can My Jaw Plates And Screws Be Removed?
Q: Dr. Eppley, I am interested in mandibular plate and screw removal. I had a sagittal split mandibular advancement done in 2012 with the use of 4 hole titanium plates and screw on each side of the jaw. Because I am a fairly thin person, I can feel the plates on the side of the jaw and I think they are also making my jawline wider in this area. Bone may have grown on top of them (which I am told is common) or there is a lot of scar tissue around them. Either way they make my face feel fat and I think their removal would have a somewhat thinning effect on my jawline. I went back to my original surgeon and he told me they look fine (weren't loose) and removing them would be difficult, if not impossible, and wouldn't make ay difference in how my face would like. Do you agree with him? Could these plates and screws be removed?
A: Your surgeon has the advantage of seeing you and your x-rays so any answer I would give would be based on incomplete information. But what I can tell you is that I have removed many times titanium hardware on the lateral cortex of the mandible in the angle and body area form either orthognathic or trauma surgery. I have yet to see hardware that could not be removed although it is never as easy as 'just untwisting the screws and removing the plates. Bone overgrowth is common and to be expected. Often a thin film of bone covers the hardware and fills the screw slots. Some screws occasionally may have had their heads stripped while being tightened. You just never know what you are going to get. Burring off the bone from the screws will often destroy the screwheads which can make it very difficult.
One technical aid I have used recently is the Sonopet system for bone cutting and removal. Using high energy sound waves can very effectively remove the bone layer on the plates and screws with less trauma to the metal screw heads. It can also precisely and carefully remove bone from around the plate to get under it.
Whether removing the hardware will make your face thinner is matter of how big the plates are and the bone coverage that they have. But up to 5mms of thickness can be reduced from where the hardware once was. This can help reduce some width along the jawline in that area.
Dr. Barry Eppley
Indianapolis, Indiana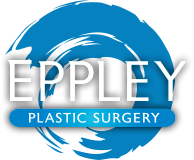 North Meridian Medical Building
Address:
12188-A North Meridian St.
Suite 325
Carmel, IN 46032