Can I Get Custom Infraorbital-Malar Implants After Orthognathic Surgery?
Q: Dr. Eppley, I had an online  consultation with you three years ago and you provided me with predictive imaging of the procedures I would be getting. (custom Infraorbital, midface and jawline implants). I had originally planned on getting these procedures done this year but after getting a sleep study and CBCT scan of my airway done, I have come to learn that I will have to undergo double jaw surgery to address these issues. I have also attached updated pictures and a CBCT scan of my skull if it is of any help. Please let me know if I can provide any further information.
1. While double jaw surgery will address my maxilla , lower jaw and chin, I have read that it often will exacerbate an "upper midface" deficiency around my eye area (which I already have). I would like to address this area with custom implants. Is it possible to come up with a surgical plan for this after my orthognathic surgery?
2. What is the approximate cost for custom midface and custom infraorbital implants ? I realize this is a very broad question but was wondering if it would be possible to get a rough range.
3. What is the maximum vertical augmentation possible to get in custom orbital rim/zygomatic implants.
A: In answer to your questions:
1) Bimaxillary advancement surgery will definitely exacerbate an infraorbital-malar skeletal deficiency as it is left behind from what moves forward below it. It is not uncommon to design custom midface implants to treat that issue secondarily.
2) My assistant Camille will provide that cost information.
3) There is no absolute vertical maximum for raising the height of the infraorbital rim, short of staying below the level of the orbicularis muscle below the lashline. I have never seen anyone that needs more than 7 to 8mms. Most patients are in the 3 to 5mm range
 Dr. Barry Eppley
Indianapolis, Indiana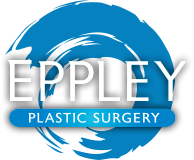 North Meridian Medical Building
Address:
12188-A North Meridian St.
Suite 325
Carmel, IN 46032