Can I Get A Tummy Tuck And Breast Lifts If I Live Far Away?
Q: Dr. Eppley, I have had a lap band for about 5 years and I have lost about 90 pounds and basically kept it off give or take an occasional 5 to 8 pounds. I would very much like to get rid of the remaining skin and fat in my stomach and upper torso area. I am searching for a surgeon who has quite a bit of experience with these procedures. I was planning on a local plastic surgeon do it but he is moving out of state and is booked solid. I only know of one other Dr. in this area who has extensive experience in this procedure on drastic weight loss, however, I do not choose to have him do this for me. I have consulted and been examined by my initial plastic surgeon about one year ago and he approved me for the surgery. I just was not quite ready at the time. I am now.  I am 66 years old. I am very active and always have been and am in very good health.
I would like to know if you are accepting patients from central Illinois, and if this is something that we can talk about the possibilities and the possible concerns of my not living in your area. I will likely have to self-pay, since my insurance company was approached as to if I would be covered for this procedure, and I was denied. They feel that it is cosmetic and not a necessity. Therefore I would also like to be informed of the cost involved. I would also like to have my breasts lifted and was wondering if it is possible to do both surgeries at the same time and the cost of that procedure as well. I think you in advance for your time and consideration.
A: Congratulations are your weight loss and, equally importantly, the ability to have maintained it. With a near 100 lb weight, you undoubtably have many of the typical findings that one would expect with  a resultant abdominal pannus and significant breast sagging. While I would ultimately need to see some pictures  of you to confirm your exact surgical needs, having done a lot of extreme weight loss patients (bariatric plastic surgery) over the years I can envision with some certainty as to your needs… an extended tummy tuck and full (type 4) breast lifts. It is very common to do both of those procedures together and it is safe to do so.
I have patients that come from all over the world for a variety of procedures so we are very familiar with how to handle patients from afar and can accurately foresee their needs and how they must be accomodated from afar. Doing a tummy tuck and a breast lift in a 66 year-old from afar would need to be done as an overnight procedure in our facility. The extent of the procedure (it is surprisingly not that painful) and your age mandates overnight observation for your medical safety. Whether you would then go directly home the next morning or stay just one more night in a local hotel is an issue to be discussed and also based on how you feel. You would go home with abdominal drains (you would have breast drains but those would be removed the next day) and those would need to stay in for 10 days at which time you would come back to have them removed. We follow all of our patients carefully using e-mail, photographs and texting, available 24/7, to handle any questions or needs. Thus you may be far away but are electronically just a click of a button close. All incision are taped so you have to provide no care to them and can shower with 48 hours, getting all tapes wet without any concerns about doing so.
Dr. Barry Eppley
Indianapolis,Indiana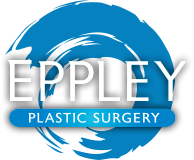 North Meridian Medical Building
Address:
12188-A North Meridian St.
Suite 325
Carmel, IN 46032