Can A Standard Chin Implant Create The Look I Get From Jaw Thrusting?
Q: Dr. Eppley, I have numerous lower third facial reshaping questions:
Based on the "wish-pics" I shared with you, do you think it would be possible to get favorable results with just a well defined custom chin implant, micro-liposuction to the jawline, and buccal fat removal? or are the jaw-implants needed as well? I'm afraid I may look too masculine or the angle may look unnatural.

Will I still have a continuous look to my jawline if I get the 3 custom pieces instead of the wraparound or will there be noticeable gaps in between?

Do I need a custom chin implant for the look I want to achieve (less recessed more prominent harmonious chin) or will an out-the-box chin implant do?

Do you have any pictures you can share with me of similar cases of female jawline augmentation? I found only a few on your website.

What % of your jaw implants are female?

What % of your patients get revisions after a jawline procedure?

What % get infections from the implants?

What other surgeries would you recommend to improve my facial profile to look more balanced?
A:Thanks for resending the email and providing all of your pictures. The answers to your questions are as follows and are abde done your pictures and the effect of a 'jaw thrusting' maneuver:
1) Such a jaw thrusting maneuver always bring chin forward and at a 45 degree angle. This also tends to thin out the face from under the cheeks back to almost the jaw angle area. No where in this maneuver does it necessarily make the jaw angles wider or more square. Thus it seems appropriate that the right design of a chin implant and buccal lipectomies and perioral and jawline liposuction would be appropriate.
2) As in #1 I question the values of any jaw angle augmentation at this point. I would rather do first what is described in #1.
3) A standard chin implant will not work as it can not create the important 45 degree lengthening needed. It is either a custom chin implant or a sliding genioplasty. I personally prefer the latter as it is better for the neck as it pulls the neck muscles forward as the chin bone comes forward.
4) Whatever pictures have been approved by patients to post (and most don't) is available on www.exploreplasticsurgery.com and you can look under different procedures in the search box.
5) For any form of chin/jawline augmentations about 20% are females. Males dominate this type of facial procedure.
6) The very specific type of jawline augmentation needs to be identified as they can be very different. A jawline augmentation procedure that relies on a sliding genioplasty would have revision rates less than 5%. Those that involves a custom chin implant around 10% or less.
7) Chin implant infections, of any size or shape, are in the range of 1% to 2%.
8) I think your primary focus in the lower third of your face seems appropriate. That is the most 'out of balance' facial feature you have.
Dr. Barry Eppley
Indianapolis, Indiana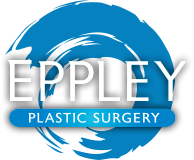 North Meridian Medical Building
Address:
12188-A North Meridian St.
Suite 325
Carmel, IN 46032