But It's Not Surgery
The greatest trend in plastic surgery in the past decade has been, ironically,  the explosion of procedures that don't involve actual surgery. Comprised largely of injectable therapies, such as Botox and fillers, and laser and light treatments, making the face look rested, supple and youthful  has become as easy as a quick visit to the doctor's office. By sheers numbers, non-surgical facial enhancement far exceeds the actual number of cosmetic surgeries performed per year.
Such 'beauty treatments' have been very successful for concerns of facial aging but the same approach has not seen the same successes for body concerns. The search for an effective non-surgical method for the reduction and removal of fat remains as elusive as finding the magic pill or diet for weight loss. Much has been promised, but little has been delivered so far.
The allure of 'non-surgical' is always a compelling one and any device or product that offers it always attracts a large amount of public interest. But within that appeal lies the often ignored fact that non-surgical treatments are not equivalent to surgery. They produce results that are far less and should be of thought as a delaying tactic or a complement to what surgery can do, not a substitute.
Non-surgical facial methods should never be equated to what actual surgery can do. You can reduce a few wrinkles, plump up some thin tissues, and get your skin to look fresher. And, to be sure, those are great changes for many people, but many patients often expect or believe much more will occur. This is unfortunately not helped by the sometimes very 'broad' promotional claims of product manufacturers and doctors alike. Unless properly advised, it is easy for one to undergo some form of office treatment, often not inexpensive, and be disappointed with the results. This is especially seen when it comes to a wide variety of 'facelift-like' methods. I have seen many such patients, all of whom in the search for something less, did indeed end up with less.
While seriously 'injurious' complications are rare with underperforming and overpromised cosmetic treatments, there is always the economic loss. Wasted money may prevent someone from contributing to and having a more significant procedure that would provide much better long-term benefit. The point being is that one must keep an eye on the concept of value when comparing non-surgical versus surgical cosmetic procedures.
One good illustration of this concept  is in the highly promoted 'Liquid Facelift' procedure. Plumping your face up with injectable fillers does create some more fullness in the face and it could  be called  a lift of some sort (it does nothing for the neck which is why most people seek a facelift).  But its effects last perhaps six months and costs several thousand dollars. Some form of a real facelift (and there are many variations) may cost two or three times more but the results are much more significant and could easily last a decade or more. Is either one wrong? No. Each person has their own objective and needs and either approach could be right for different people.  But from the concept of value, removing, lifting and tightening is actually more economical in the long-run than plumping and a little smoothing.
Most non-surgical office treatments have no recovery, a near instant result, and cost less …and do so at the 'price' of being less effective as well. Expectations are the key to any plastic surgery procedure and simple office treatments should be judged more for their contribution to value than their ease of doing them.  
Dr. Barry Eppley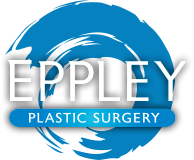 North Meridian Medical Building
Address:
12188-A North Meridian St.
Suite 325
Carmel, IN 46032