Are There Any Non-Surgical Approaches For Revision Of An Overdone Otoplasty?
Q:  Dr. Eppley, I had otoplasty done four years ago that was over done. I have just tried to live with it but it just makes my face look odd and unbalanced. I read an article that you were interested in correcting this issue. I have seen numerous plastic surgeons who have suggested a variety of surgical treatments. I want to know if there is any new non-surgical break throughs in this area? I wanted to ask you if you know of any devices, information or any experimentation in trying to stretch the ear cartilage, in cases where cartilage is still present, to increase ear projection? I mean can cartilage be stretched so if there was a stretching device you wore on your head, like a head brace with levers that have custom ear clamps molded to your ear, and you worn them at night set to pull your ears in the right angle, could this work?
A: The simple answer to your question is no. Cartilage, unlike skin, is not a tissue that is subject to elastic deformation or stretching. It does not have the right cellular composition for that phenomenon to work. Only a surgical approach has any chance to be successful.  During an otoplasty, the curving and setback of the cartilage actually creates 'less' cartilage from a practical standpoint. Therefore, in attempting to bring the ears back out, the only plausible solution is a cartilage release and interpositional cartilage grafting. A release alone will only immediately relapse. Skin grafting of the postauricular sulcus or postauricular surface is also unlikely to work unless the problem is a direct fusion of the back of the ear to the mastoid skin or there is a prominent scar band between the two. While it is understandable why any patient would seek a non-surgical solution, the pursuit of that type of otoplasty revision is a mirage when it comes to changing the position of the ear cartilage.
Dr. Barry Eppley
Indianapolis, Indiana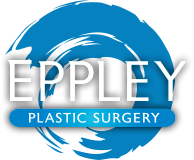 North Meridian Medical Building
Address:
12188-A North Meridian St.
Suite 325
Carmel, IN 46032