Are my Buttock Augmentation and Abdominal Reshaping (Mommy Makeover) Goals Achievable?
Q: Dr. Eppley, I'm a 31 year-old mother of 3. I've been quite unhappy with my body for awhile now, mainly my butt (or lack-thereof) and have been dreaming of the day that I'd be able to get a procedure done that would make my butt more plump & round… and today's that day! I'm so excited to make the first step towards happiness! I'm extremely interested in getting a butt augmentation done and would love to meet with you and see what options I have.
Here are some pictures of my buttocks from different angles as well as a picture of my tummy. I'm not sure if I mentioned it but instead of just inquiring about a buttock augmentation, I now would much rather prefer the Mommy Makeover! Although instead of a breast augmentation , I just want to downsize from 36D to 36 full C & would probably need a breast lift as well. But you know best, so I'll let you make that decision. I have included a front and side picture of those as well. I look forward to getting a consultation date set, as well as hearing your opinion on what procedure you think would work best for my body.
A: Thank you for sending all of your body pictures to which I can make the following body contouring (Mommy Makeover) comments:
1) BREASTS – while you certainly can have a small breast reduction/lift, I would carefully consider whether the scars that would result in doing so. That is your personal decision but I would look carefully at these scars in other patients to be sure the breast shape change is worth that aesthetic tradeoff.
2) BUTTOCKS – you don't have enough fat to harvest to do a significant or reliable buttock augmentation. Thus you would need to have buttock implants. Whether the size they could achieve would meet your aesthetic expectations remains to be determined and would need further input from you in that regard.
3) ABDOMEN – you would best be served by a mini-abdominoplasty with umbilical float and flank liposuction as your abdominal reshaping procedure.
My assistant Camille will contact you on Monday to schedule an office consultation time.
Dr. Barry Eppley
Indianapolis, Indiana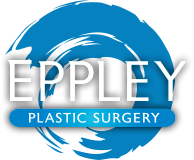 North Meridian Medical Building
Address:
12188-A North Meridian St.
Suite 325
Carmel, IN 46032