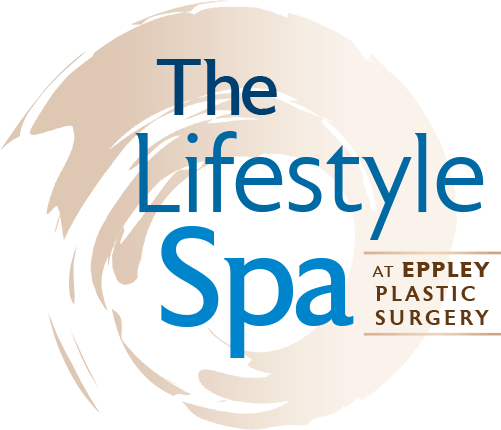 Laser Skin Treatments
Visionary technology – visible results.
With laser aesthetics becoming more and more common, and with 'fad' treatments in every fashion magazine, making sense of it all has become nearly impossible.
Our approach to laser treatments is results-focused – We start with a Reveal analysis and find out what your skin truly needs – and lead you through the options. We provide support and follow up after your treatment – and we track your results every step of the way.
Our Aesthetic staff is guided by plastic surgeon Dr. Barry Eppley for your safety and peace of mind.
Learn about the non-invasive Exilis skin tightening treatment to reduce fat deposits.
ProFractional Laser Remodeling
Turn Back the Clock with Profractional Laser Remodeling
What is ProFractional Therapy?
ProFractional Therapy is a quick and comfortable laser procedure that is used for improving the overall appearance of your skin, with little downtime. The procedure is performed in your physician's office and can be custom-tailored to your specific skin conditions and desired outcome, as well as to the amount of downtime you prefer.
How does ProFractional work?
ProFractional uses a tiny laser beam to pinpoint and treat thousands of areas of your skin. Only a fraction of your skin is directly treated with the laser, and the surrounding untreated tissue helps the treated areas heal rapidly. This skin's wound healing response creates new collagen, which in turn makes the skin more firm and resilient. The depth of treatment can be adjusted to your specific skin type, goals, and downtime preferences.
What areas of the body can be treated?
Most skin areas can be treated. The most popular treatment areas are the face and neck, but many people also opt for ProFractional Therapy to treat the chest and hands. You should discuss your needs with your aesthetician or physician.
How many treatments will I need?
Excellent results can be obtained in just one treatment, though the number of treatments may vary from patient to patient. Your physician or aesthetician can personalize a plan based on your specific needs and may choose to combine ProFractional therapy with other aesthetic procedures – commonly the BBL Photofacial – to further personalize your treatment.
What will happen during the procedure?
Your skin will be cleaned in the treatment area and your eyes will be protected with safety shields. A laser handpiece will be positioned gently on the skin. When the laser energy is applied, you will hear a rapid succession of snapping sounds. The handpiece will be moved around to adjacent locations until the entire treatment area has been covered. The procedure normally takes 30 to 45 minutes.
Will it be uncomfortable?
ProFractional therapy is widely regarded as a comfortable procedure, usually tolerated with the use of a topical numbing cream or a local anesthetic, depending on the depth of treatment. For deeper treatments, an oral sedative may be prescribed by our physician. You will require a driver to transport you to and from your appointment should you choose this option.
What should I expect immediately after the treatment?
Immediately following the procedure you may experience mild to moderate redness and a sensation resembling sunburn. Your aesthetician or physician will advise you on specific after-treatment care recommendations, which may include analgesics and application of an ointment to keep the skin moist. Typically, the most dramatic effects appear the day following treatment. It is not uncommon to see spots of blood or serum seepage after your treatment. This is normal and resolves quickly.
How long will it take to recover?
Complete healing typically occurs within a few days and most patients usually feel comfortable enough to get back to work and apply makeup between one and four days after treatment. There will likely be some swelling that will subside within several days following the treatment, but it is not necessary to forgo any daily activities with the exception of vigorous exercise. Also, to protect your healing skin, you should also avoid exposing it to excessive heat.
What aftercare do I need?
You may be given skin care products and instructions on how to use them. Your skin will be sensitive to ultra-violet light after the procedure, so you must avoid direct sun exposure until fully healed. It is recommended that you always use sunscreen with an SPF of 30 or greater on a daily basis to avoid sun damage and premature aging of your skin. It is important that you protect the investment you are making in your skin.
When should I expect results?
As your skin heals in the days following your treatment, you may notice a general tightening effect. However, the true benefit of ProFractional is the collagen remodeling that occurs during the four to six months following your treatment. Results can be more dramatic with each subsequent treatment. Many people elect to have a series of treatments at regular intervals for maximum effect, and then to maintain those results with other therapies such as mild chemical peeling, BBL Photofacials, and products.
45 – 60 Minutes / Full Face Treatment Starting at $375.
The Nano Peel
Show up on Friday – show off on Monday!
How it works:  A laser beam is scanned over the treatment area to remove a very thin layer of the skin. Removing the top layer eliminates some of the damaged cells that can give skin a tired, aged look. Plus, it activates messenger cells to trigger the body's natural healing process. As the skin heals, fresh cells grow and resurface the treated area. The result is healthier looking skin, often with reduced fine wrinkles and improved color evenness. Patients often say that it looks like their skin went from looking tired to vibrant.
The Nano Peel can be used on the face, neck, chest and other areas of the body.
45 Minutes / 200. – 600.*
*Series pricing
SkinTyte Laser Skin Treatment
Wrinkles got you down? Tighten them up with the new SkinTyte™!
If you want to see changes in your skin – but don't want the downtime or visibility of other laser treatments, SkinTyte™ is for you.
Using a high-intensity, infrared energy source (The Sciton Profile Laser – BBL), we're able to tighten the skin of the face, neck, chest, and hands in just a few treatments. This brand-new therapy is completely non-invasive and does not require any topical anesthesia.
How it works: Infrared energy is directed to the skin through a super-chilled handpiece – which keeps you comfortable. Treatments are repeated every two weeks and results are seen within a month. When we combine SkinTyte™ treatments with the MicroLaser PeelTM or chemical peels – the results are even more impressive.
SkinTyte™ can treat the face, hands, chest, neck and other areas upon consultation.
30 Minutes – 60 Minutes | 300.00 – 1,500*
*Series pricing
Microlaser Peel
Eppley Lifestyle Spa's MicroLaser Peel™ – the 'Weekend Peel' was developed as an alternative to traditional CO2 laser resurfacing.
CO2 peeling provides undeniably dramatic changes in the skin – but the recovery (weeks) and expense do not fit into most lifestyles!
Enter the MicroLaser Peel TM – Eppley Lifestyle Spa's 'in-office' alternative. With only a few days of downtime, this 'Weekend Peel' allows working professionals to get great results and improve their skin – without the need to be away from work.
Plus, the flexibility of our Sciton Profile laser allows us to control your peel to microscopic depths – depending on your goals and skin condition.
What happens: Your face and / or neck will be cleansed thoroughly and a topical anesthetic will be applied. You will spend about half an hour relaxing – and when the skin is ready, we'll cover your eyes with protective shields and begin the peel. Based on the depth of your peel, you'll feel no discomfort to some mild heat – some people describe it as a 'rubber band snap'. We'll cover your face with protective gel and you'll be on your way. In 24-72 hours, you'll be able to wear makeup again and most people will not be able to tell that you are 'recovering'.
Best results are achieved when the peel is repeated at monthly or bi-monthly intervals for a series.
Contact our Guest Services staff today to reserve your consultation and to learn more; a complimentary Reveal Analysis is included.
200.00 – 3,000*
*Series price
BBL for Skin Spots
Got Spots? Get BBL™
Our most popular laser treatment – BBL™ has proven time and again that there really is a solution to pigmentation problems!
Broad- Band Light Treatment can:
Lighten or eliminate brown spots or patches such as Melasma
Treat and control Rosacea
Eliminate acne with Levulon therapy
Reduce redness and tiny blood vessels
Firm and tone the skin
Our Aesthetic team is trained to work with a wide variety of skin types – reserve your BBL™ treatment and get rid of your spots!
Insider tip: BBL™ is most popular in the fall and winter – why? As skin color fades after the summer, the results of sun damage become much more visible!
30 – 60 Minutes | 200.00 – 1,050*
*Series price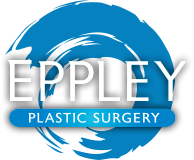 North Meridian Medical Building
Address:
12188-A North Meridian St.
Suite 325
Carmel, IN 46032