Dr. Barry Eppley and his plastic surgery practice is conveniently located in two locations in the suburban Indianapolis area, both of which are in the Lifestyle Spas of the Indiana University Health North Hospital in Carmel Indiana and the Indiana University Health West Hospital in Avon Indiana.
NORTH MERIDIAN MEDICAL BUILDING
12188-A North Meridian St.
Suite 325
Carmel, IN 46032
(317) 706-4444
Fax: (317) 982-5510
---
INDIANA UNIVERSITY HEALTH DOWNTOWN HOSPITAL
702 Barnhill Dr.
Indianapolis, IN 46202
(317) 274-2430
Fax: (317) 982-5510
---
THE MERIDIAN PLASTIC SURGERY CENTER
170 West 106th St
Indianapolis, IN 46290
(317) 706-4444
Fax: (317) 982-5510The Meridian Plastic Surgery Center is Indiana's premier free standing accredited facility dedicated exclusively to plastic, cosmetic and reconstructive surgery. It is located in northern Indianapolis on well-known Meridian Street (US 31) at 106th Street, It serves the unique plastic surgery needs of patients of all ages. It was originally opened in 1990 and has provided successful plastic surgery to tens of thousands of patients. It is the primary facility where Dr. Eppley performs most of his elective cosmetic surgery and some reconstructive plastic surgery when insurance permits. The center is licensed by the Indiana State Board of Health and is accredited by the Accreditation Association for Ambulatory Health Care, Inc. (AAAHC).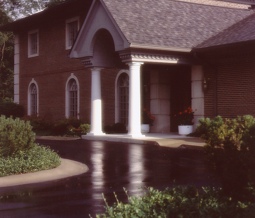 Call Us
(317) 706-4444
Find Us
Carmel, IN
Indiana University Health North Hospital
10201 SE Main St. Suite 20
Portland, OR 97216
(317) 706-4444
Indianapolis, IN
Indiana University Health North Hospital
702 Barnhill Dr.
Indianapolis, IN 46202
(317) 706-4444
Indianapolis, IN
The Meridian Plastic Surgery Center
170 West 106th St
Indianapolis, IN 46290
(317) 274-2430